NON-KING NEWS
Posted: September 26, 2011, 10:29:23
On sunday season 6 of Dexter kicks of and here are two clips from the first episode.




Posted: September 26, 2011, 10:25:39
Here is a cool photo from The Walking Dead that's published in Entertainment Weekly's latest issue.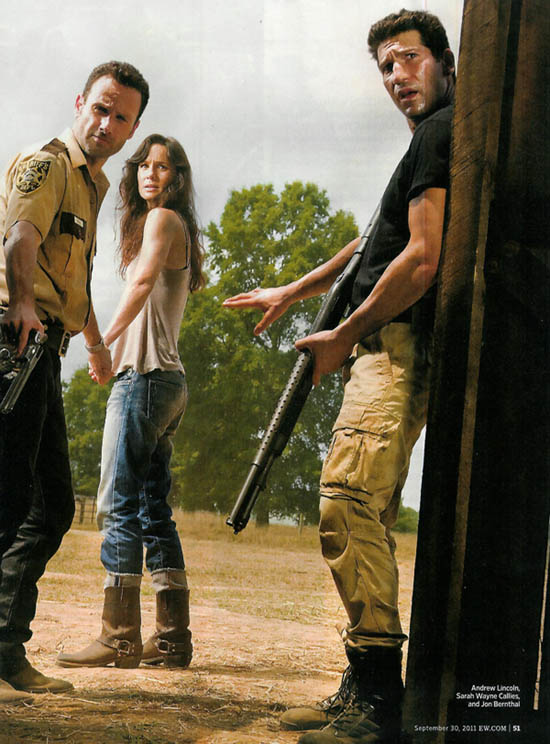 You can see more photos
here
.
Posted: September 26, 2011, 10:21:06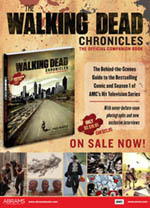 Check out The Walking Dead Chronicles: The Official Companion Book (Release Oct. 4, 2011). It's the only authorized, behind-the-scenes guide to season one of The Walking Dead.


Focusing on the making of the first season of the Golden Globe-nominated TV show, as well as the creation of the New York Times bestselling comic book on which the series is based, The Walking Dead Chronicles is lavishly illustrated with never-before-seen unit photography, storyboards, set designs, makeup and visual effects shots, and page-to-screen comparisons of the comic and TV show.

I don't know about you but I'll be checking this out!
Posted: September 23, 2011, 11:35:10
Good news for all Walking Dead fans outside the US that has FOX. FOX will air the episodes just four days after they air in the US.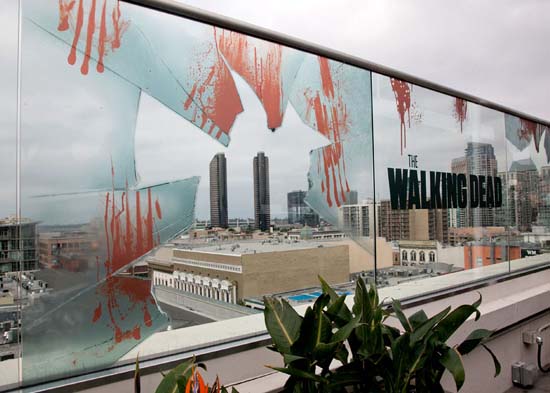 Posted: September 23, 2011, 09:01:19
AMC has ordered a talk show hosted by Chris Hardwick to air after The Walking Dead. Talking Dead, AMC's first live aftershow, will serve as a platform for discussion about The Walking Dead. The half-hour series will premiere after the encore presentations of the hour long drama on Sunday, Oct. 16. Beginning on Friday, Nov. 4, Talking Dead will air following the shows encores at 11 p.m.

Talking Dead will have Hardwick, who hosts G4's Web Soup, with fans, actors and producers and taking questions and comments from viewers. Hardwick also moderated The Walking Dead panel at Comic-Con this year.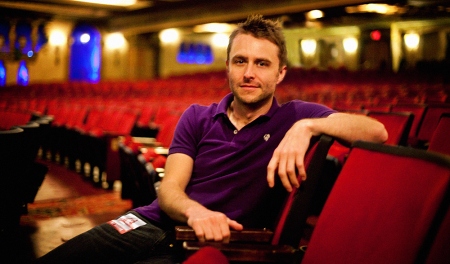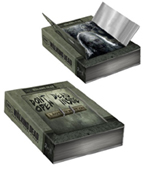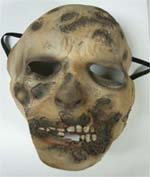 Posted: September 22, 2011, 08:27:33
On October 4th the first season of The Walking Dead is released in a special edtions DVD. Now you can (if you live in the US that is) win a copy of the limited blu-ray editon (see photo right) that also contains a Zombie mask designed Greg Nicotero (see photo right). Enter here
Posted: September 21, 2011, 12:17:49
Here is a clip about how they make the Zombie's clothes look burned.


Here is a clip from the special edition DVD/blu-ray that's released October 4th.



And a short teaser for season 2 (premiers October 16th).


Posted: September 19, 2011, 11:07:14
Season 6 of Dexter starts on October 2:nd and here are two new cool promo posters.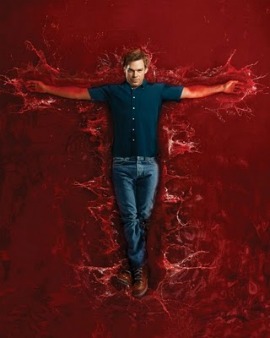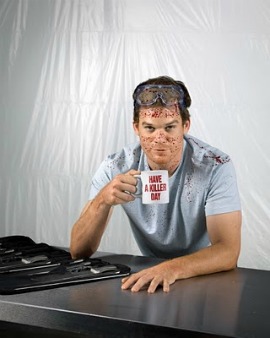 Posted: September 19, 2011, 09:14:33
As most of you know by now I really love The Walking Dead and look forward to the new season next month. So, when I found this new trailer I couldn't resist sharingit with you all.


Posted: September 16, 2011, 12:09:15
Here are some cool images from season 2 of The Walking Dead.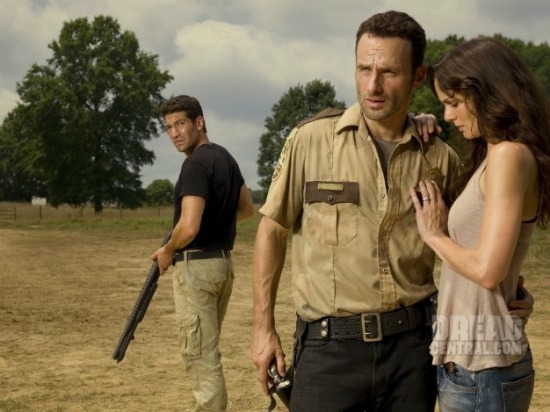 And here is a new clip from the new DVD/blu-ray edition of season 1.
We have also gotten word that Greg Nicotero (who took home an Emmy for his prosthetic makeup) has been named co-executive producer of
The Walking Dead
and that he's also directing an episode during Season 2.
Posted: September 13, 2011, 23:00:00
It's very popular to do action figures of characters in TV series and movies. The Walking Dead is no exception. In November four characters from the TV series will be released as action figures. The four are Deputy Rick Grimes, Daryl Dixon, Zombie Walker and Zombie Biter and you can read all about them here.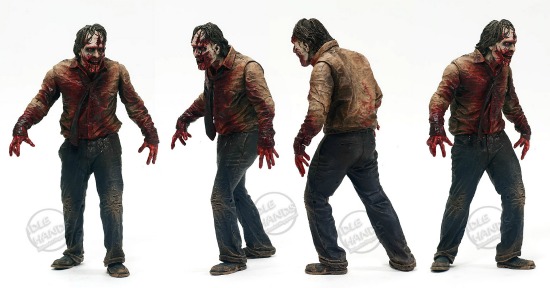 What do you think about action figures like these? Personally I think they are pretty cool. Not that I think many will buy them to play with but I bet they'll look pretty cool in the book case where you keep your movie collection, don't you think?
Posted: September 13, 2011, 21:00:47
Here is the second part of a day on the set of The Walking Dead.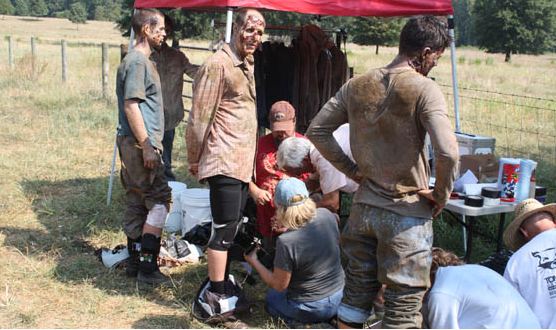 Posted: September 13, 2011, 15:46:51
Once again AMC has succeeded in producing a great poster for The Walking Dead. They did it with season one and now they have done it again with season 2.


Posted: September 13, 2011, 10:12:05
Here is a new (very short) teaser for season 2 of The Walking Dead, enjoy!


Posted: September 13, 2011, 08:50:26
If you, like me, follow Dexter both on TV and in the books you can now check out the first pages of the upcoming sixth book (released October 18, 2011) called Double Dexter here.