NON-KING NEWS
Posted: October 5, 2011, 21:30:42
With one and a half week left until the premier of season 2, here is an interesting clip.


Posted: October 5, 2011, 08:51:40

Scott Buck talks about season 6.


The cast answer fanquestions.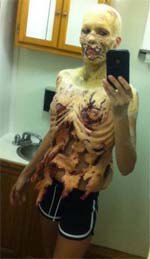 Posted: October 4, 2011, 16:13:01
Here are some cool photos from behind the scenes of the webisodes.
Posted: October 4, 2011, 10:56:30
Here are links to all six webipisodes of The Walking Dead. Don't miss out on this!



Del 1: A New Day
Del 2: Family Matters
Del 3: Domestic Violence
Del 4: Neighborly Advice
Del 5: Step-Mother
Del 6: Everything Dies
Posted: October 3, 2011, 23:14:29
The Walking Dead Webisodes are now online.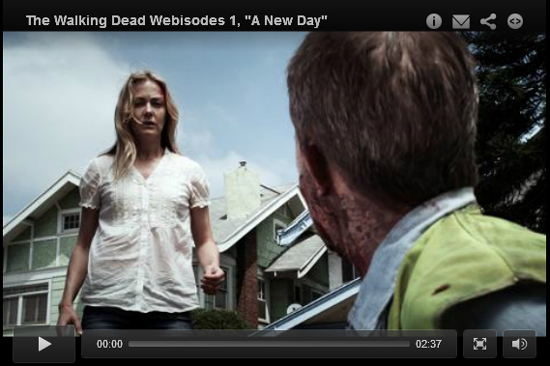 Posted: October 3, 2011, 13:42:07
Today at 2PM / 1C AMC launched the six part webisodes exploring the back story of our favorite Zombie from season 1, Bicycle Girl. But if you, like me, want a sneak peak you can get so now. AMC has released 10 photos from the webisodes. Check them out here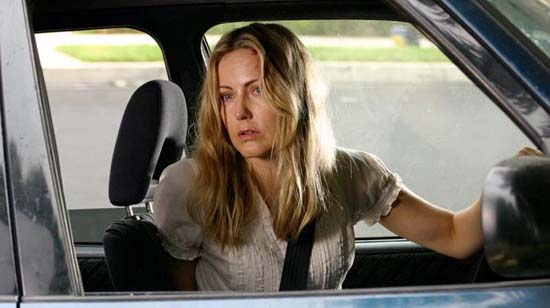 Before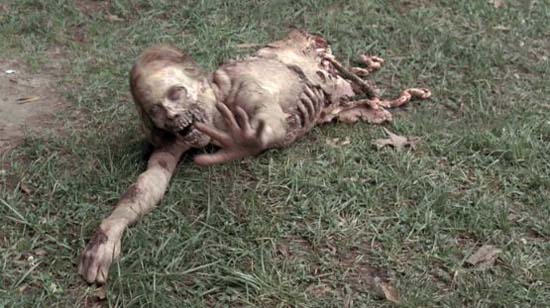 After
Posted: October 3, 2011, 10:52:33
The Walking Dead - Season 2 - Video: Inside Props



The Walking Dead - Season 2 - Action Promo



The Walking Dead - Season 2 - I See a Darkness Promo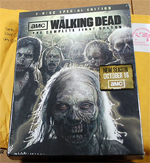 Posted: September 30, 2011, 23:33:34
Not much has been said about the press kit for season 2 of The Walking Dead and Iíll admit itís not as nice as the one for season 1 (but then again, when is a press kit that nice? Well, not very often). Still, this one is quite interesting and contains a lot of stuff about the show, and most important; the two first episodes of season2. I have a copy on its way to me as we speak (together with a copy of the special edition DVD of season 1 (released on October 4th) and Iíll let you know more about both once I have them in my hand. Until then, enjoy these photos.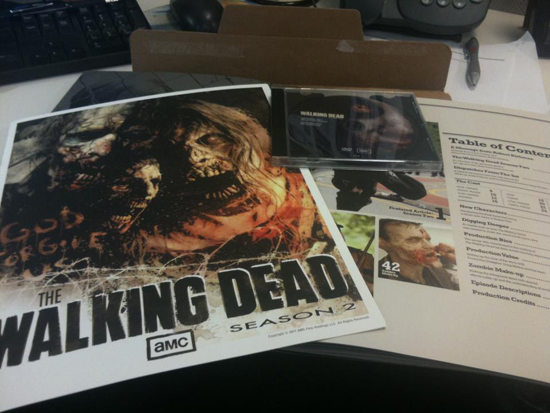 Photos are taken by Emmanuel over at
veryfinebooks.com
.
Posted: September 29, 2011, 14:10:48
Check out this new trailer.


Posted: September 29, 2011, 10:30:08
New The Walking Dead trailer. Season premier is Sunday Oct. 16.


Posted: September 28, 2011, 14:26:21
A bunch of new photos from The Walking Dead has been released. Check them out here.


Posted: September 28, 2011, 12:26:02
Don't know about you but I like the US version of Being Human and was happy to find this short teaser for season two that kicks off in January 2012.


Posted: September 28, 2011, 10:18:11
Leading up to the highly anticipated Season 2 premiere of AMC's hit series The Walking Dead, the network is launching a special six-episode web series on AMCtv.com.

The webisodes will give fans the opportunity to explore the back story of Hannah (Lilli Birdsell), better known as "Bicycle Girl," the infamous zombie from Season 1, who was shot by Rick Grimes (Andrew Lincoln) in the pilot episode and who is one of the most celebrated "walkers" from last season. Fans will learn about Hannah's life before the apocalypse, her struggle to survive and protect her family as the world begins to fall apart, and her ultimate demise into zombie-hood.

The web series is produced by Generate, conceived and directed by The Walking Dead Co-Executive Producer Greg Nicotero with teleplay by John Esposito.

All six webisodes debut on Mon., Oct. 3 at 2 PM | 1C on AMCtv.com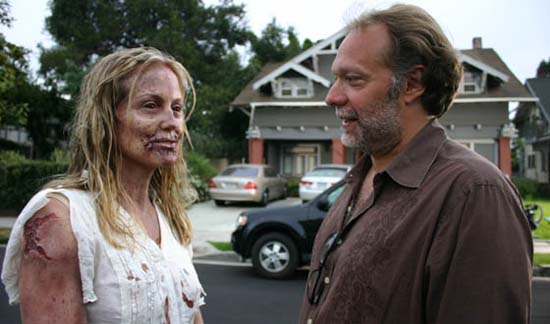 Posted: September 27, 2011, 10:40:49
To all you Dexter fans out there, here you can check out all of Dexters kills. It's a really cool site so don't miss it!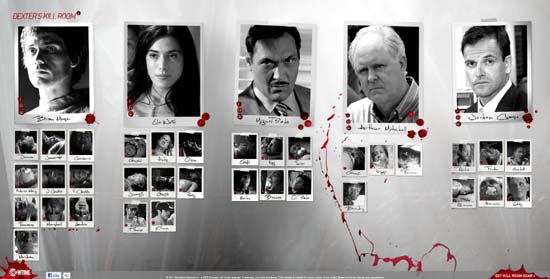 Posted: September 26, 2011, 10:42:58
Here is a new trailer for The Walking Dead that premiers October 16th.