NEWS - FIRESTARTER
DVD/Blu-ray Release Of Firestarter
Posted: June 9, 2022, 08:48:44
The remake of Firestarterwill get a digital release on June 12th and a DVD and Blu-ray release on June 28th. Here is a list of the bonus features, including a new ending.

Bonus features include an alternate ending exclusive to the new Digital, Blu-ray, and DVD release. Deleted and extended scenes, as well as a gag reel will also be included. "Kinetic Energy", a feature in which film stars Zac Efron and Ryan Kiera Armstrong discuss how they worked with the film's director to bring the story to life, will be part of the package as well as "Spark of Fire", a feature that explores how the film was adapted from the 1980 novel. "Igniting Firestarter" – a behind-the-scenes look at all the fire-based stunts, "Power Struggle" – a behind-the-scenes exploration of the stunts performed in the film, and a feature commentary from the film's director, Keith Thomas, will also be part of the included bonus features.

Will you get a copy? The new ending can't possible be worse than the original.
Firestarter; Bring Me The Fire Extinguisher
Posted: May 17, 2022, 09:40:01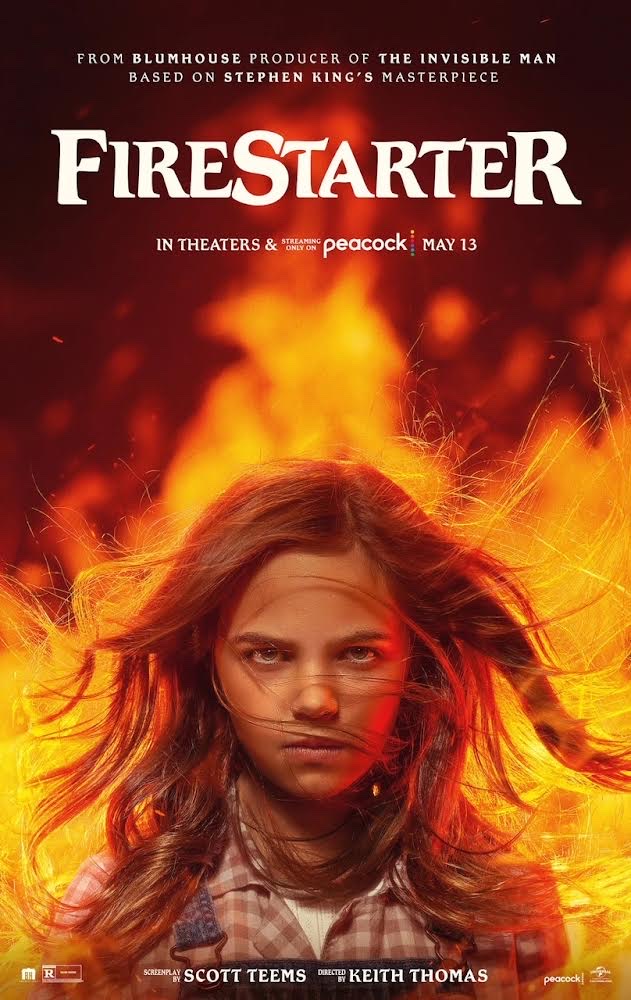 Here are my thoughts about the remake of Firestarter. There are one SPOILER but I have marked it so you can skip it if you haven't seen the movie yet…

It's almost like Andy and Charlie are superheroes. Give them suits and some cool names like FireGirl and PushFather and you have the latest instalment of Marvel's superhero movies. And the ending…don't even get me started. It's so stupid that I wanted to scream. What happened?

King Interview About Firestarter
Posted: May 13, 2022, 17:38:24
Here is an interview with King about the new and old Firestarter movies.
Firestarter Franchise?
Posted: May 10, 2022, 07:13:49
Keith Thomas, director of the Firestarter remake is open to a potential franchise based on the King's book.

"I'm always down, I'm always down. I think we've got all sorts of ideas of where it could go. Obviously, Stephen King didn't write a sequel. So all that would need to be explored, but I feel like we created a world in this, and some characters that I feel like their stories could definitely expand, expand and go on."

What do you say? Do we need/want sequels?
Photos From Firestarter
Posted: April 30, 2022, 21:47:52
Here are some photos from the upcoming Firestarter remake.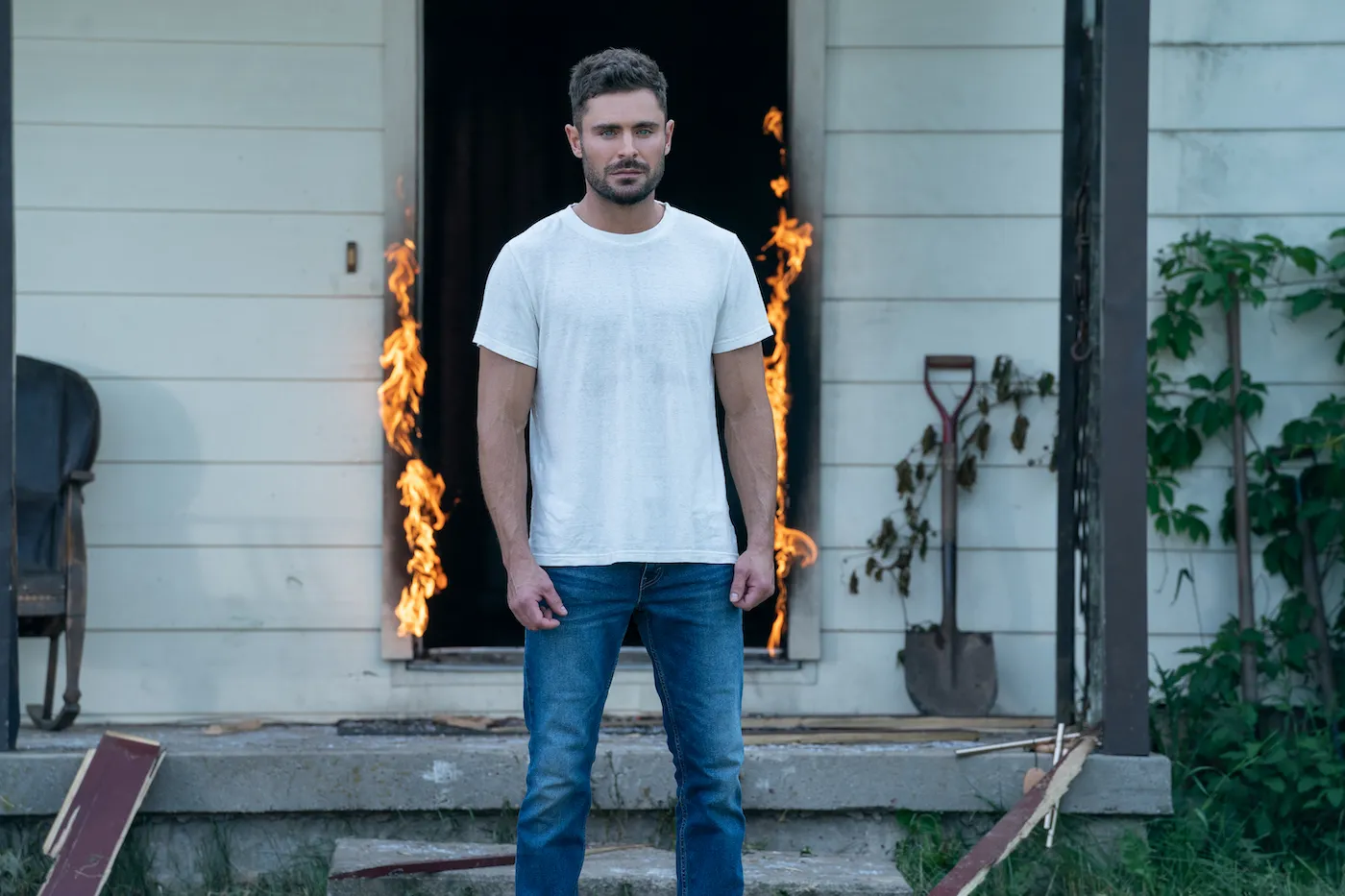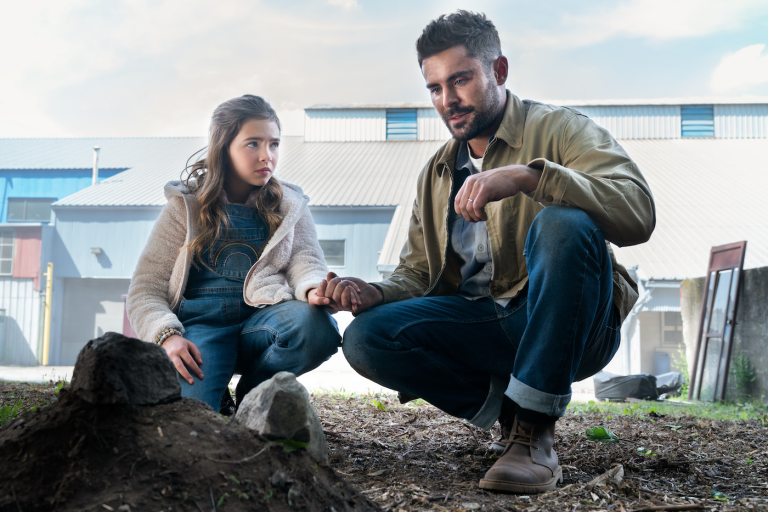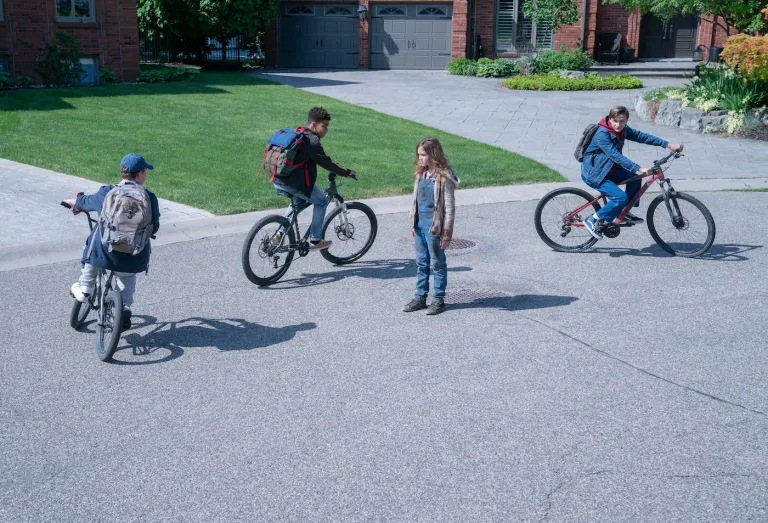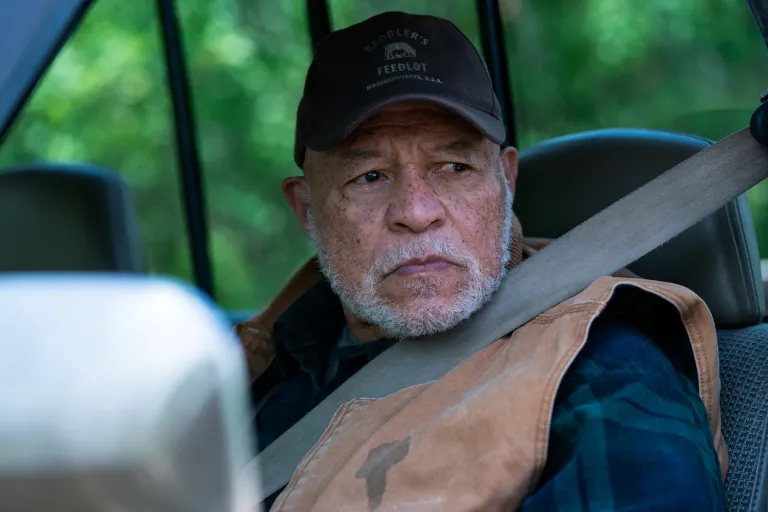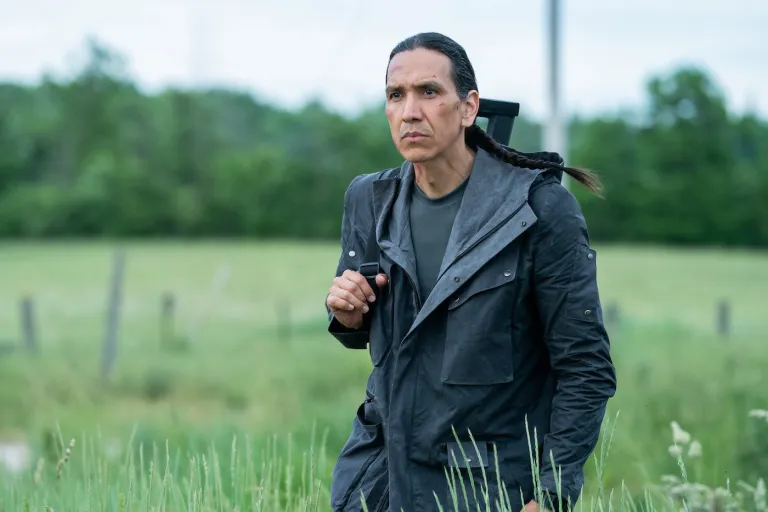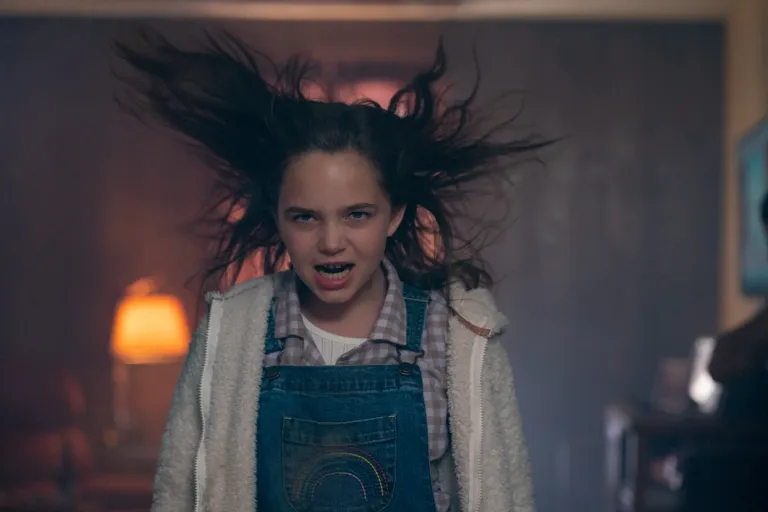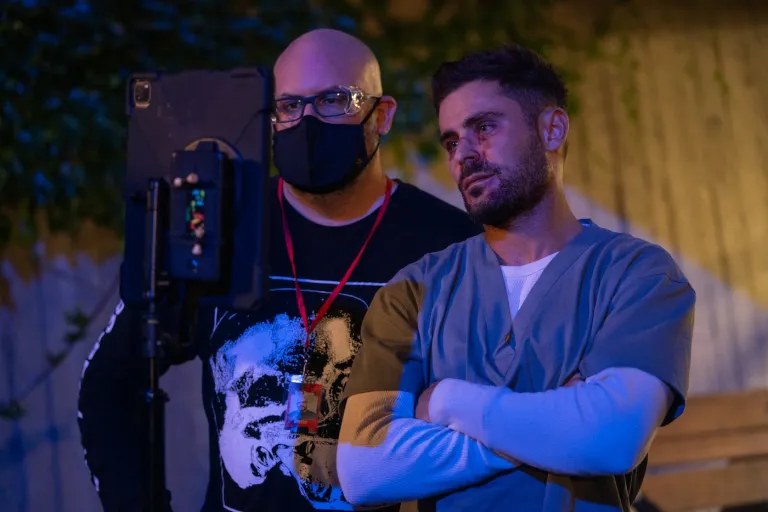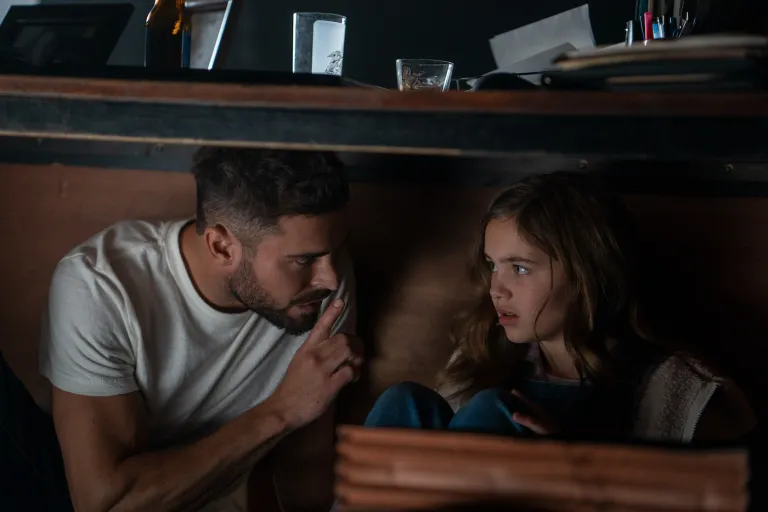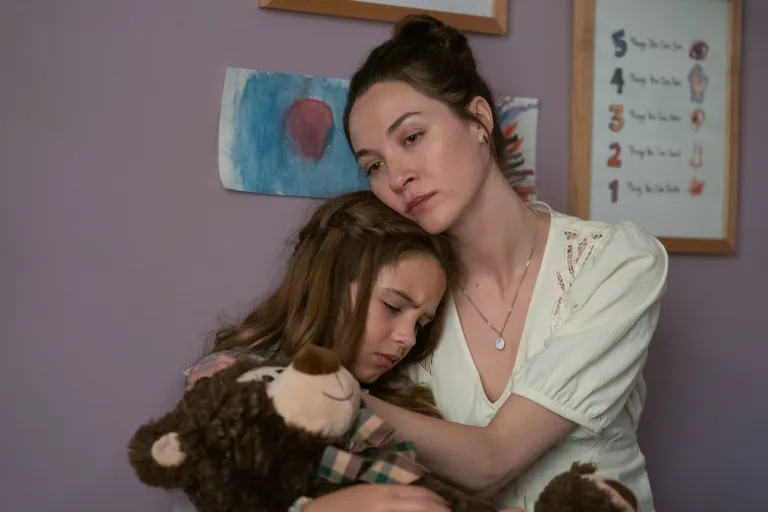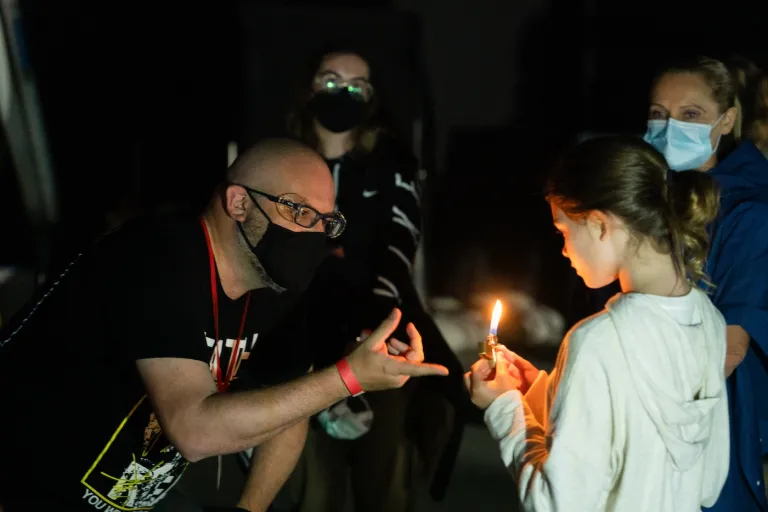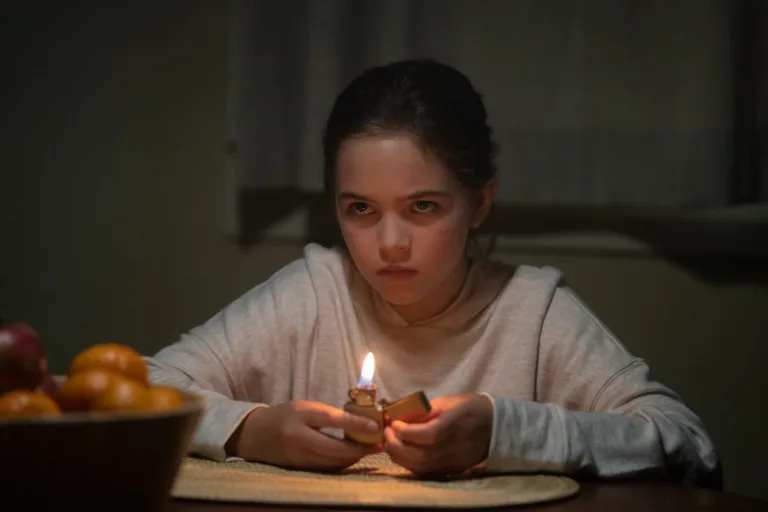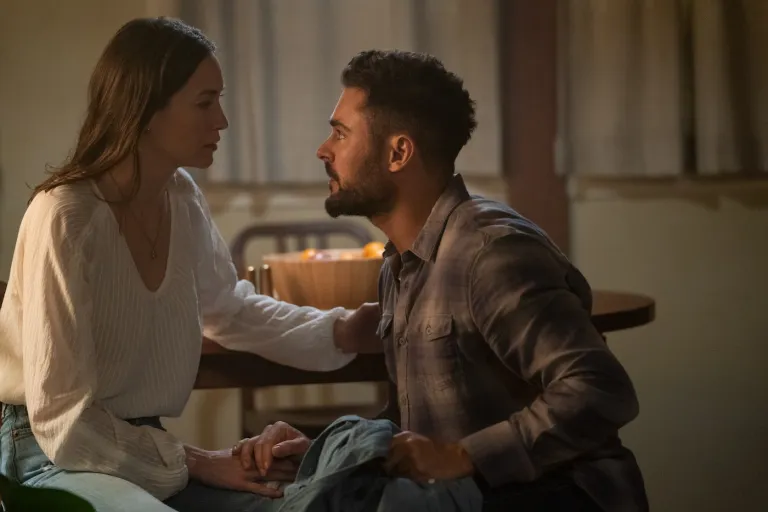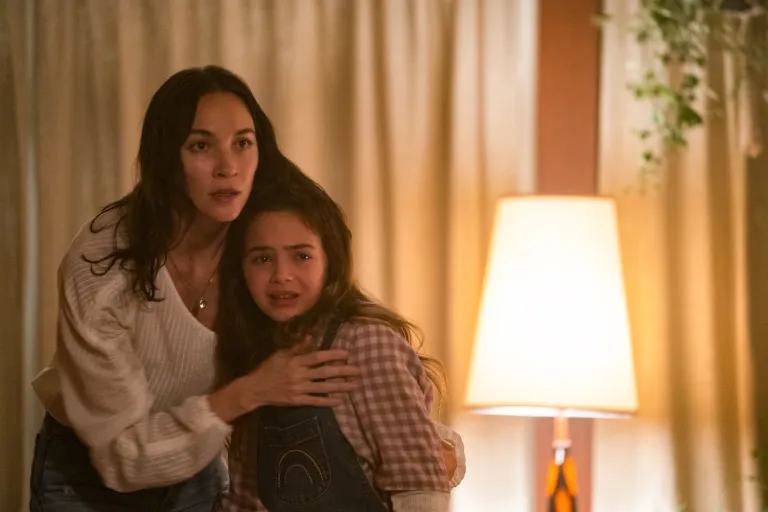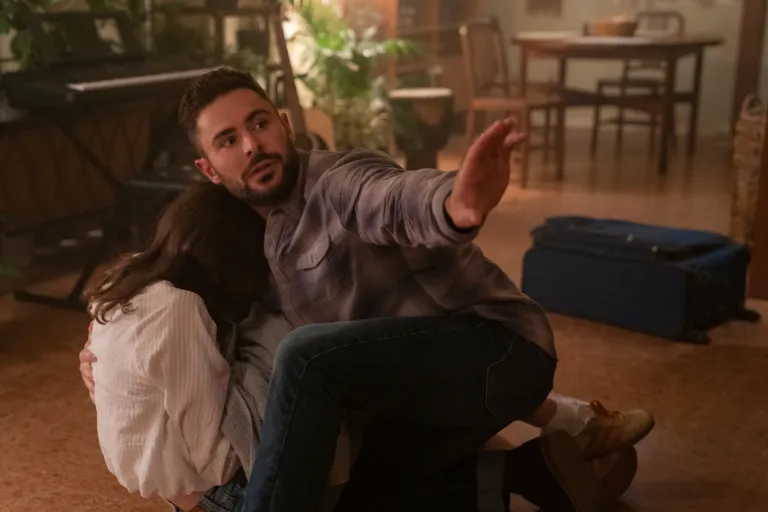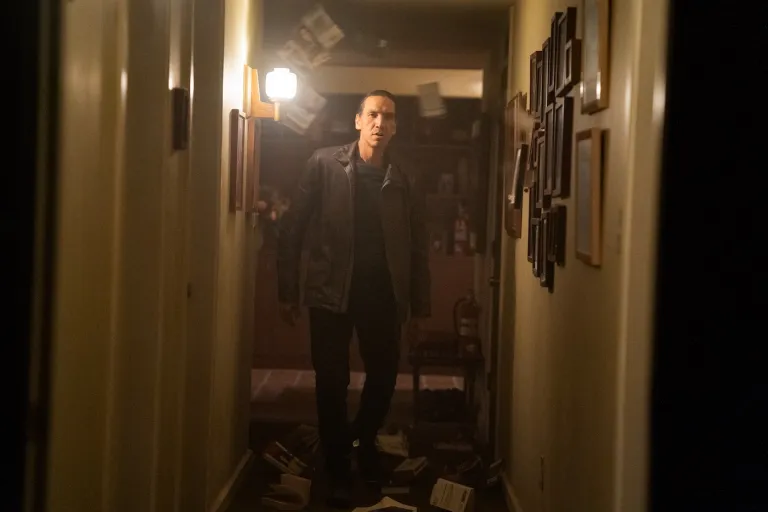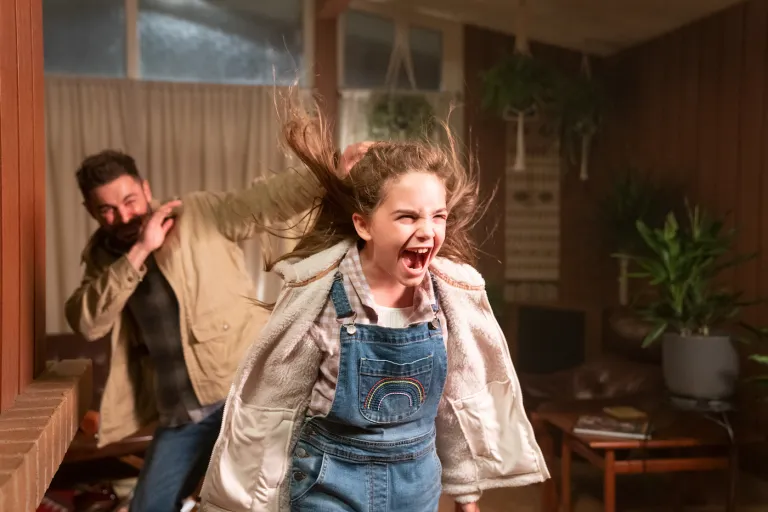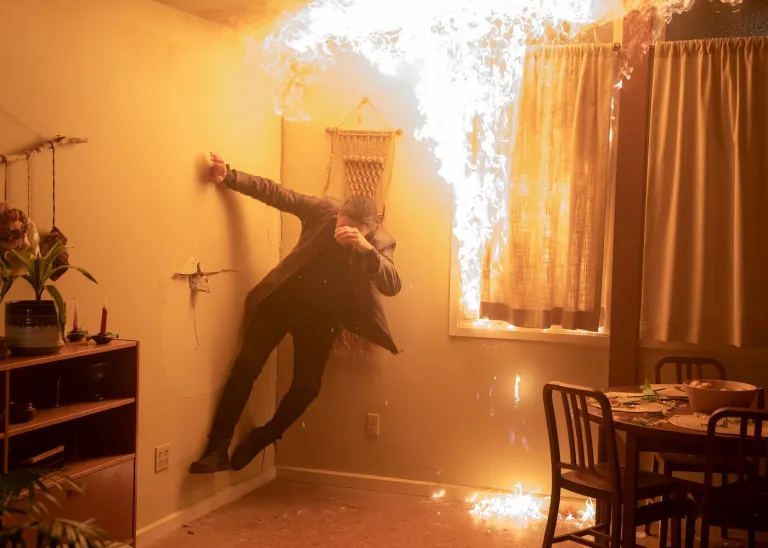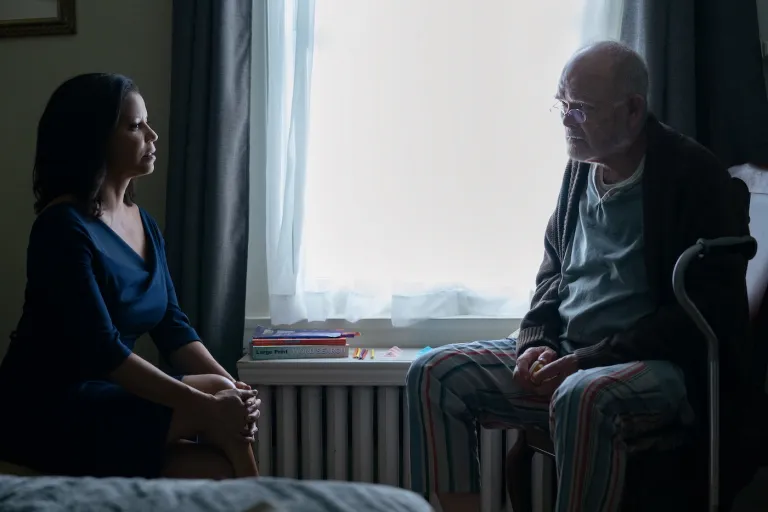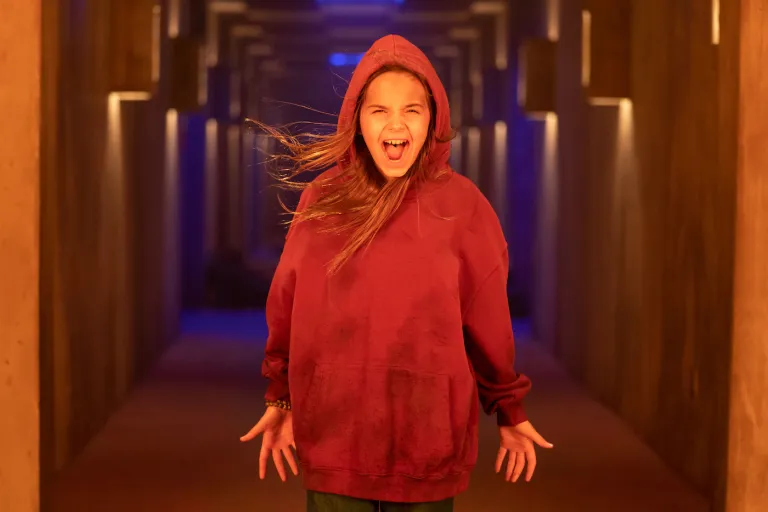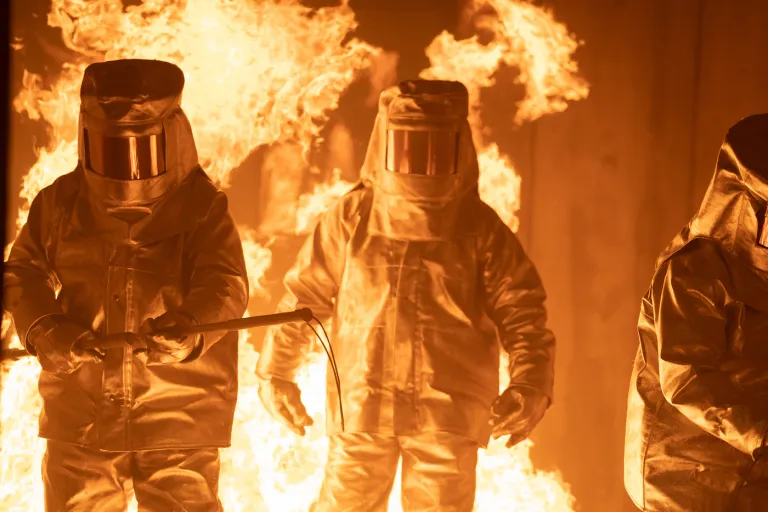 Firestarter Photos
Posted: February 9, 2022, 20:39:51
Photos from the remake of Firestarter.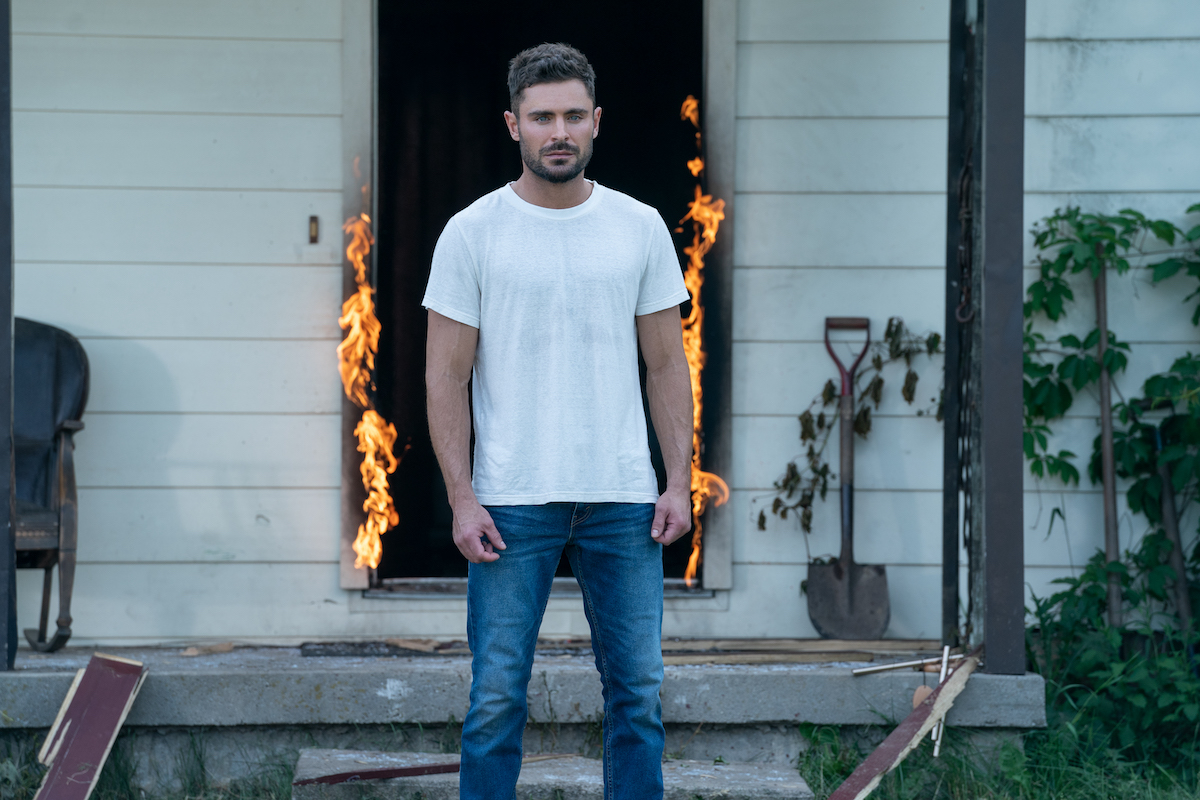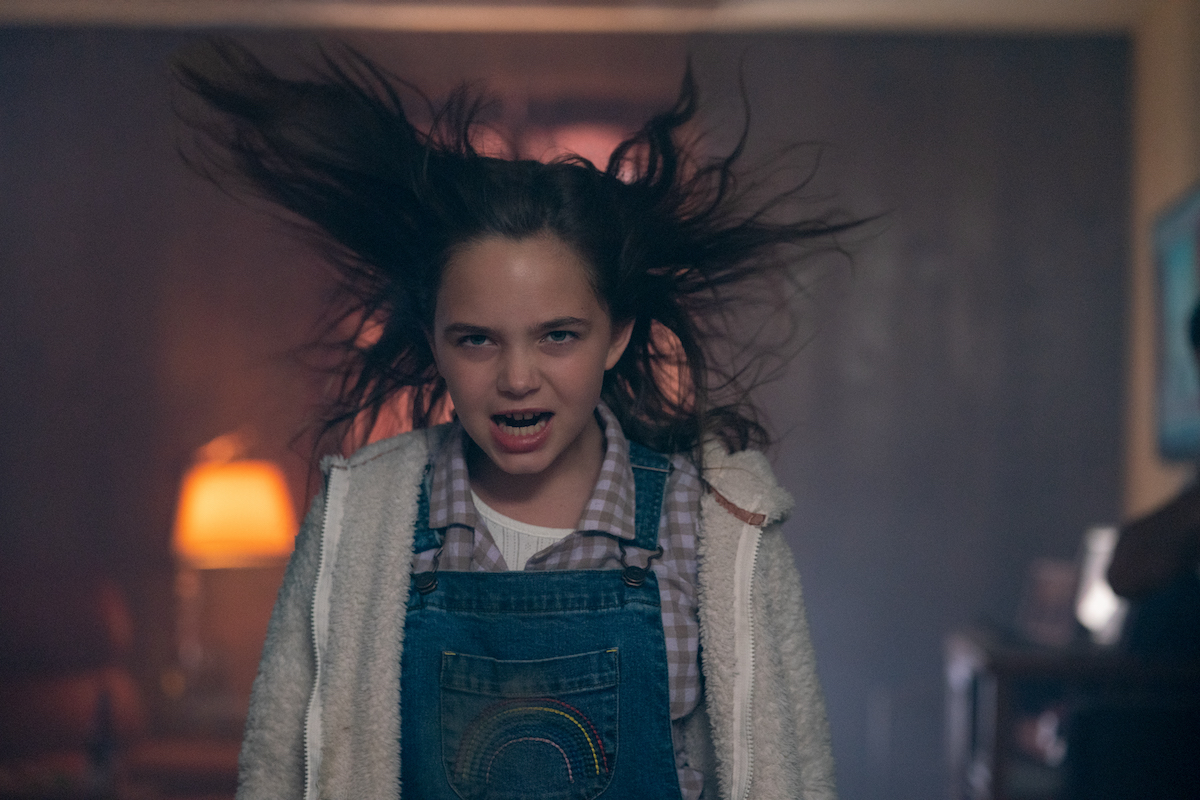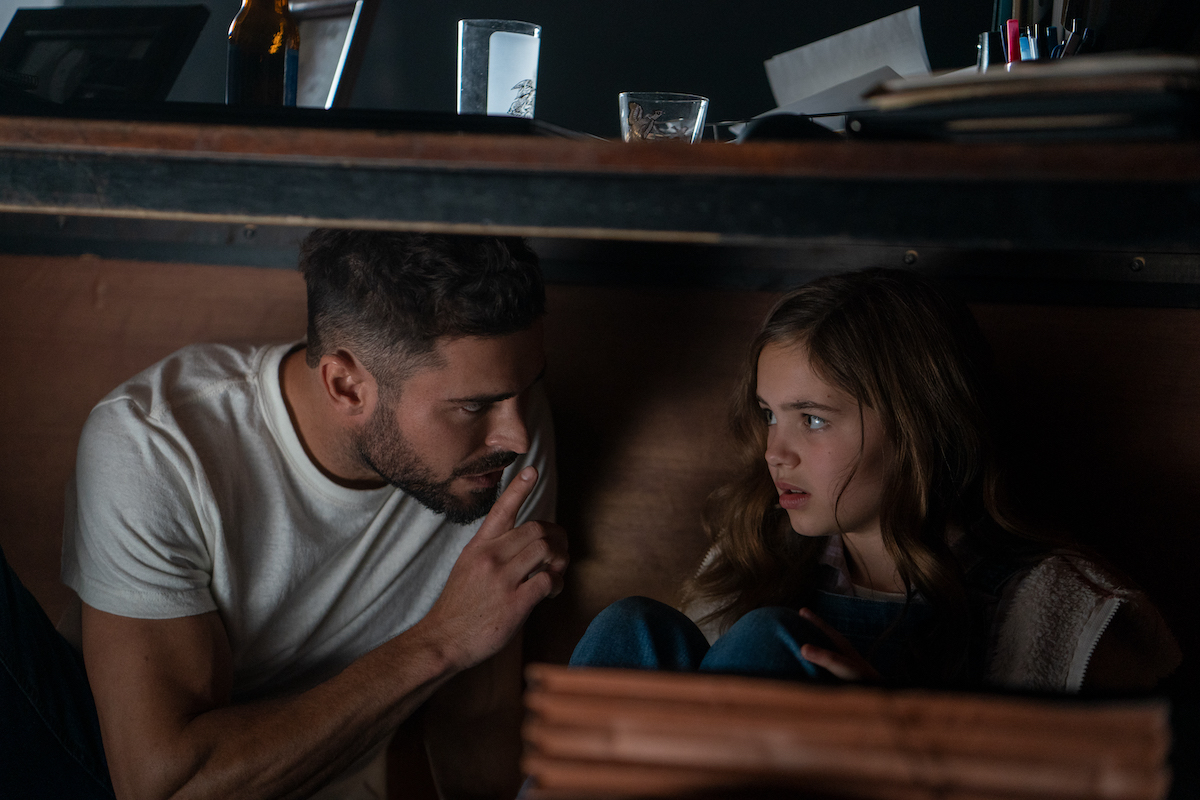 Release Date And Trailer For Firestarter
Posted: February 9, 2022, 17:42:15
The remake of Firestarter will premier May 13 and here is the first trailer.



What do you think?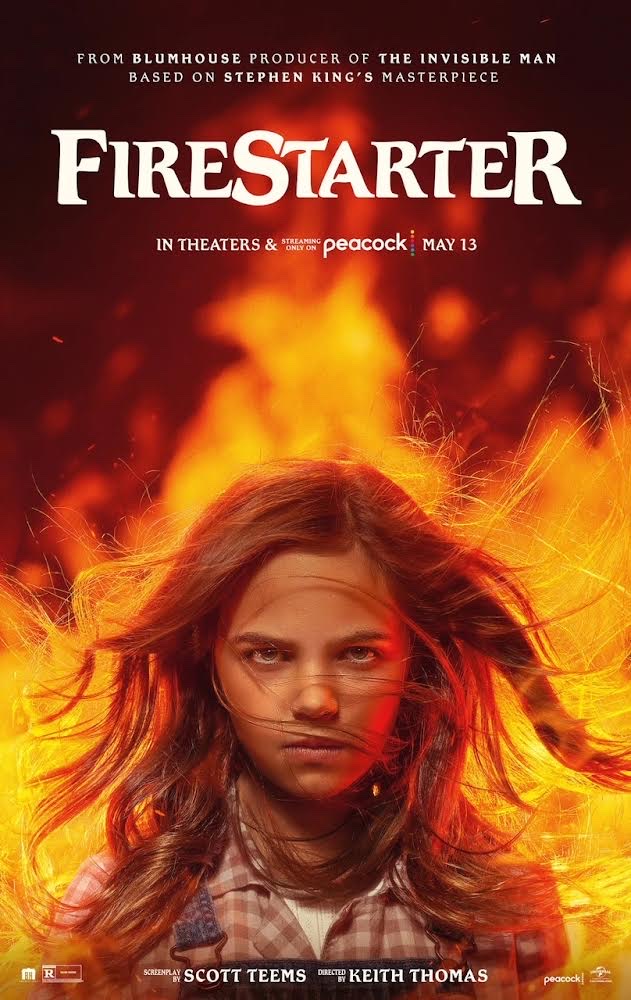 Photos From Firestarter Set
Posted: June 9, 2021, 07:37:08
Here are some photos from the set of Firestarter.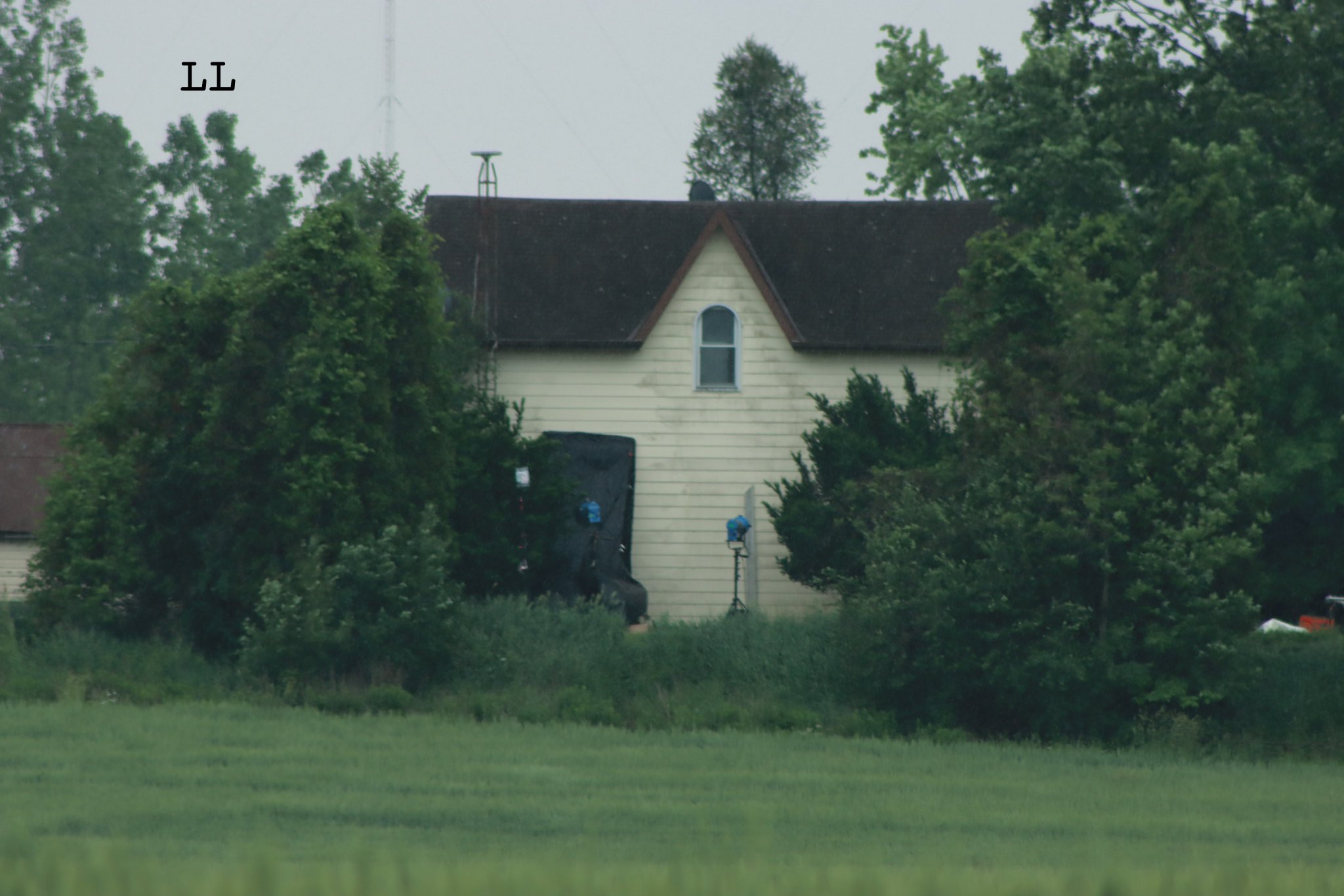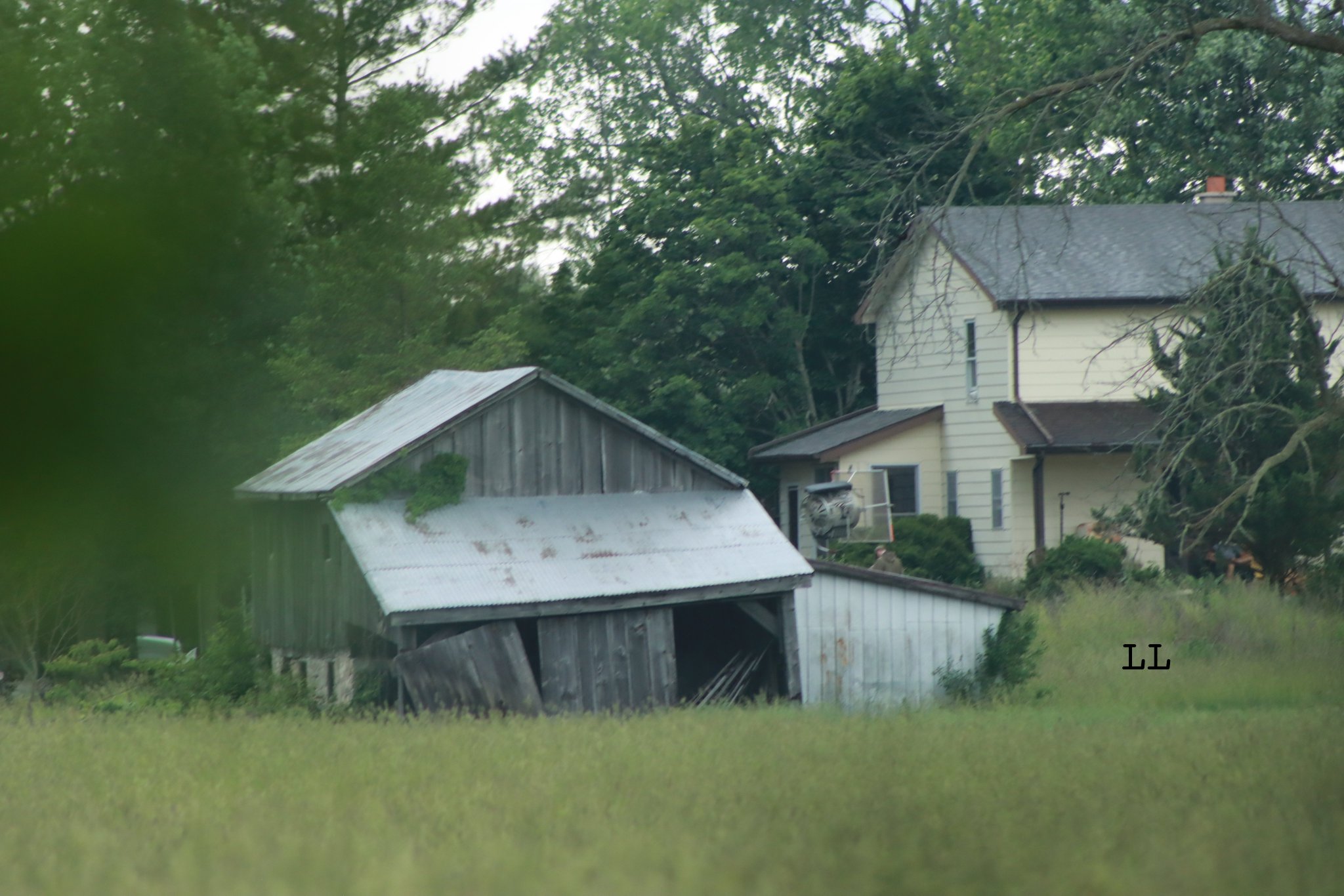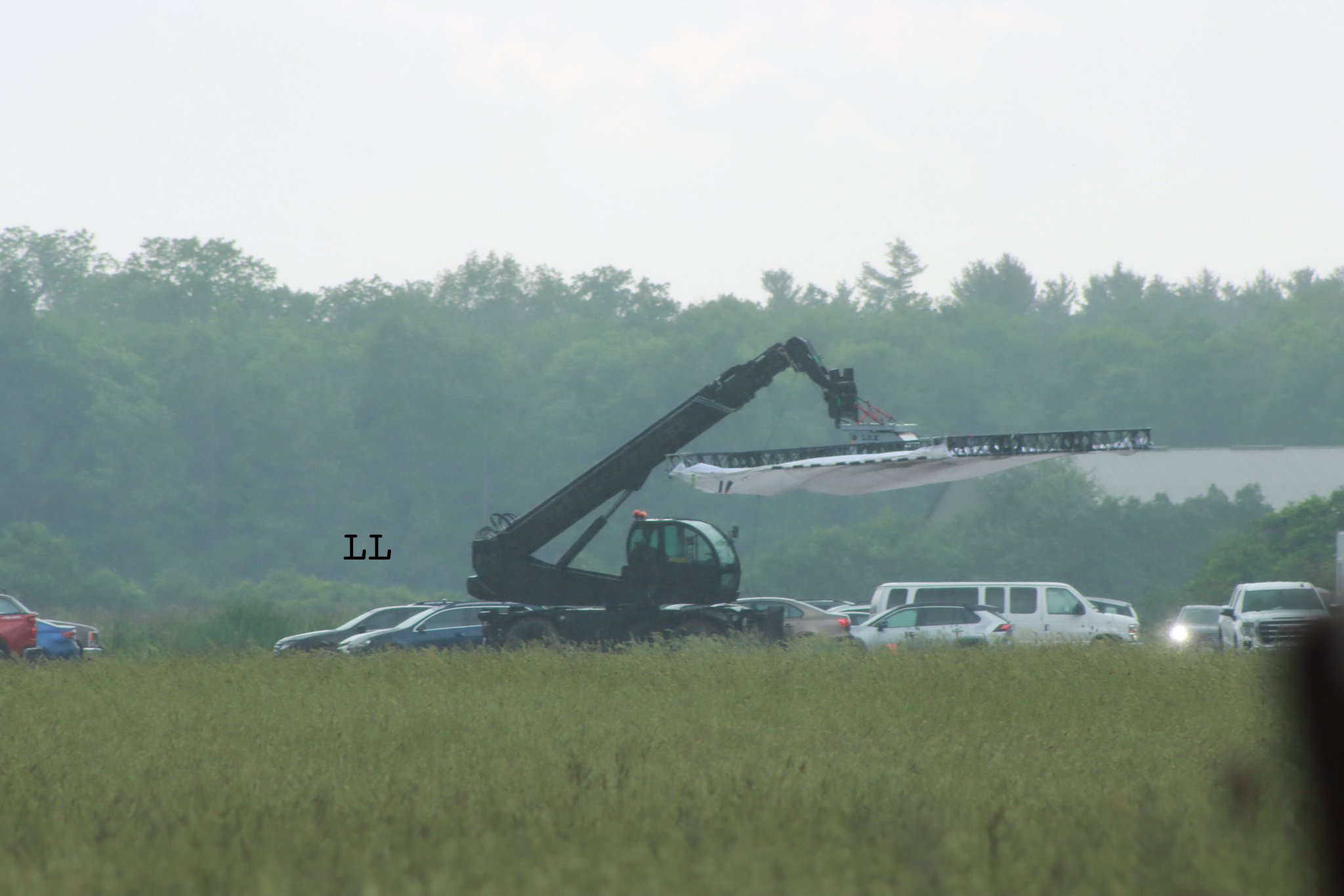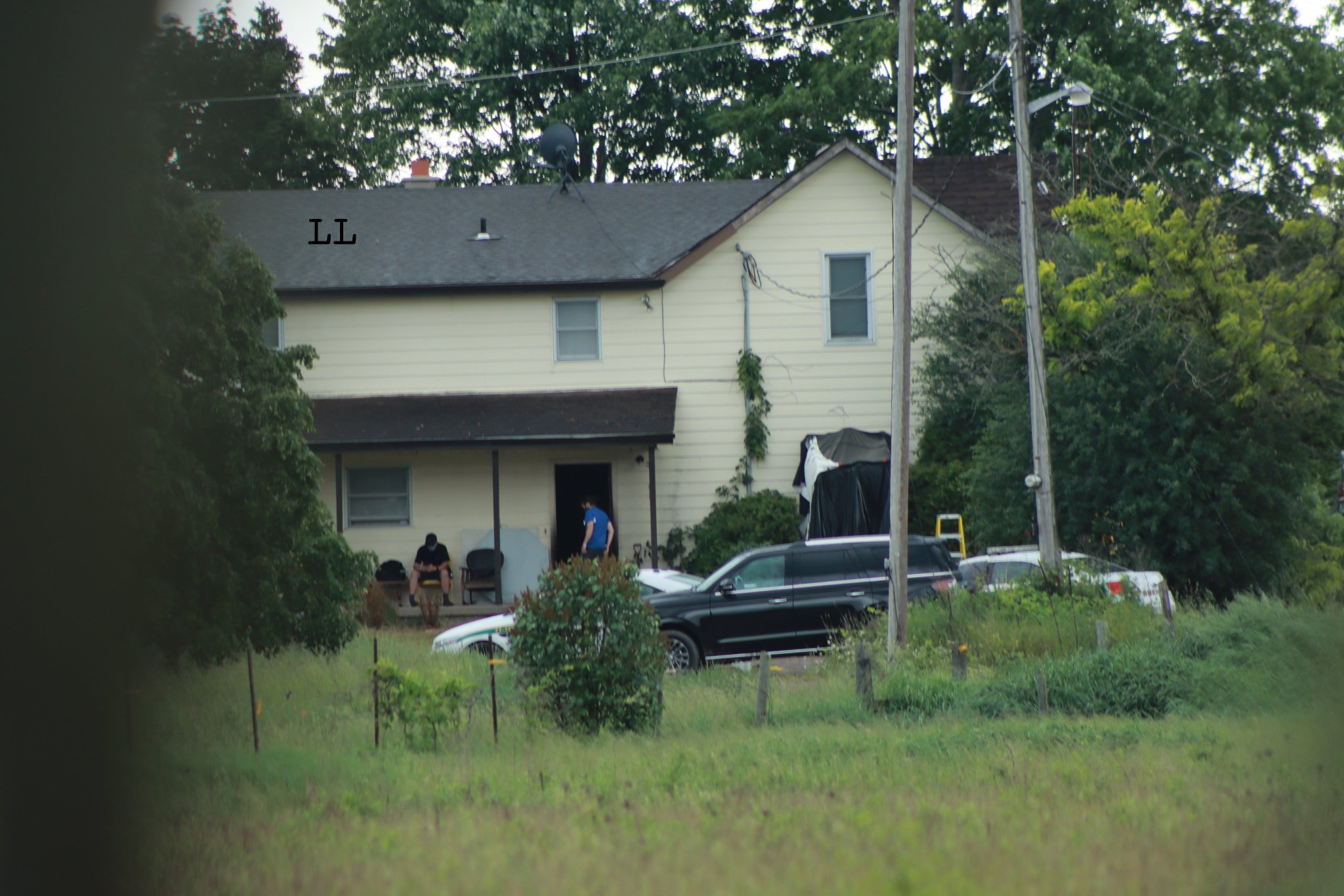 Photos credit: Lee-Ann
Gloria Reuben Joins Firestarter
Posted: June 4, 2021, 23:53:07
Actress Gloria Reuben joins the cast for Firestarter. No word yet on who she plays.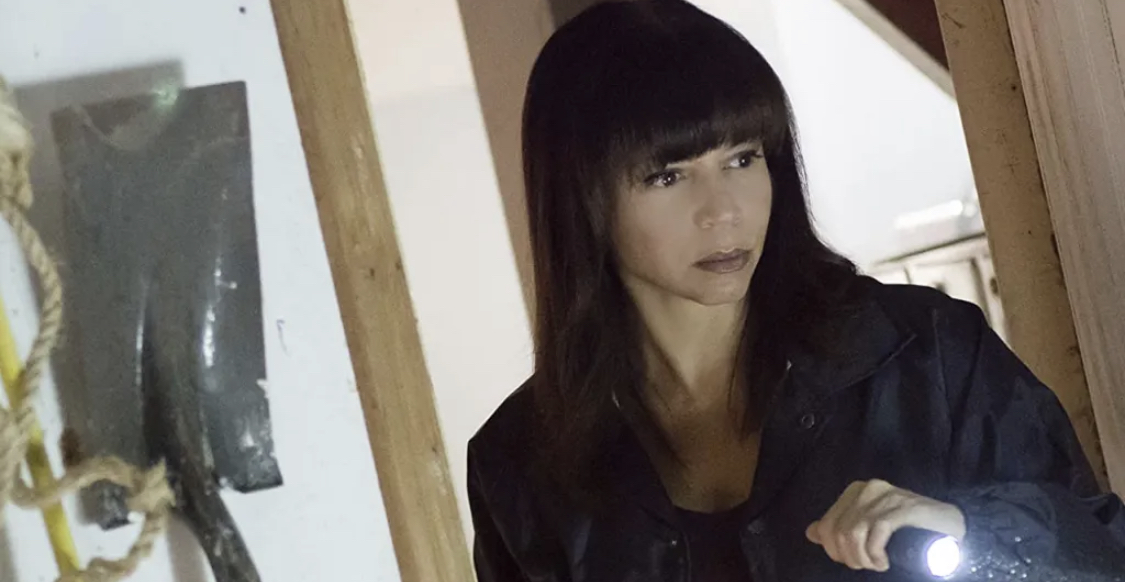 Meet The New Charlie
Posted: June 2, 2021, 23:59:14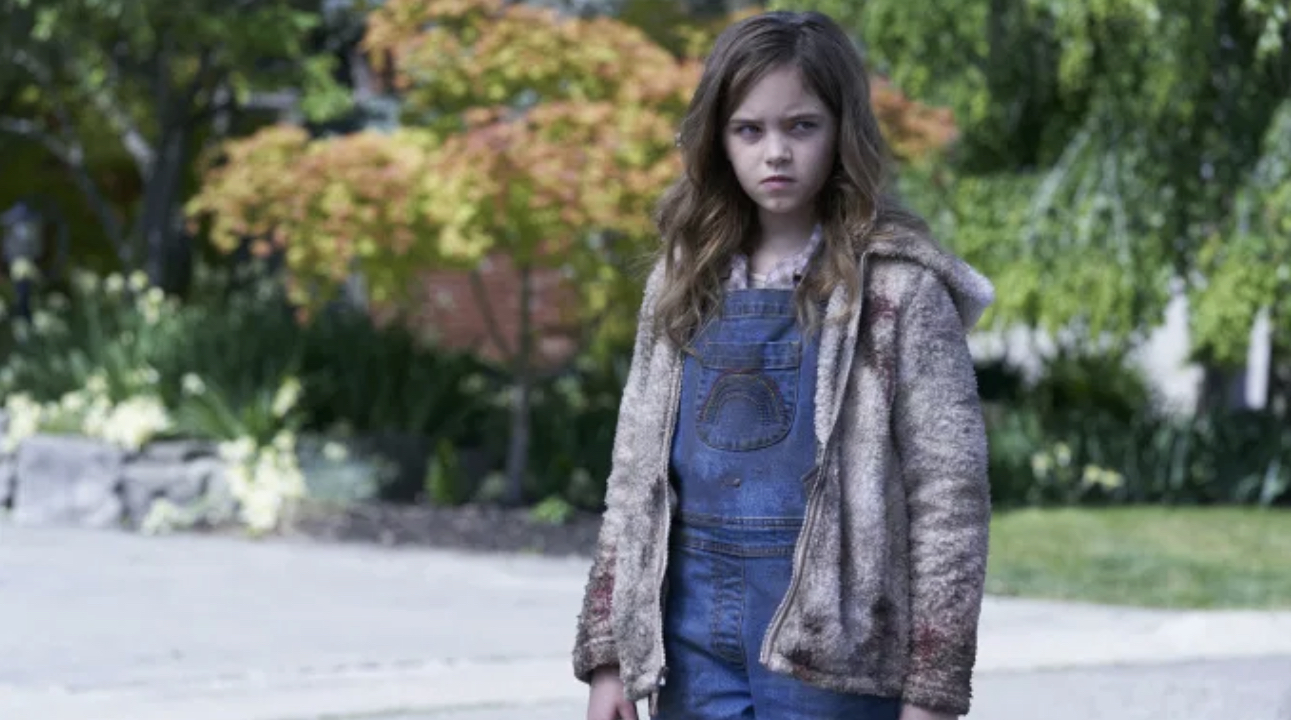 American Horror Story actress Ryan Kiera Armstrong will play Charlie the new adaptation of Firestarter and here is the first photo of her. In the original from 1984 Charlie was played by Drew Barrymore.
First Day Filming Firestarter
Posted: May 25, 2021, 16:18:33
Filming of Firestarter has begun.

Walking into the first day of production like.... #firestarter @jason_blum @ZacEfron @AkivaGoldsman @StephenKing @MichaelGreyeyes pic.twitter.com/bOtUWd4k56

— Blumhouse (@blumhouse) May 25, 2021
Firestarter Starts Filming In May
Posted: April 30, 2021, 11:36:32
Looks like the new adaptation of Firestarter will start filming in late May. Here is what The Hamilton Spectatorreports.

Zac Efron is coming to Hamilton.

The actor probably best known for playing Troy Bolton in the "High School Musical" trilogy from Disney will be in the city to film a remake of "Firestarter."

Reports say the film from Blumhouse/Universal Studios will also be filmed in Toronto. The phone number for the production company is a Hamilton number. Shooting is expected to run between May 25 and July 21, says the government agency Ontario Creates.

Keith Thomas Talks Firestarter Remake
Posted: February 24, 2021, 23:59:04
Keith Thomas talked to ComicBook.com about his upcoming remake of Firestarter and it looks like it will be a bit different than the original.

"It's something I've thought a lot about. And, certainly, when [Firestarter] first came to me, I was very lucky in that the script by Scott Teems, who wrote the upcoming Halloween Kills, was just very, very good, and very rich. The material itself isn't different, right? I mean, it's the same book that this film is drawing from, the one the earlier film did. But what we're leaning into from the book is different. That's the angle where you can do something. So, for me, it was really leaning into more emotional aspects. It was leaning into parenthood and what that looks like, and then, how do you raise a child, especially a child with abilities like this. That was the place the script went and I thought that it was something that's a little different than the original film."

"Also, the book's super-rich. There's a lot of stuff that's in the book that isn't in the original film. There's stuff in there that we're using, that we're going into. At the same time, I feel like, just for me, in terms of the films I'm interested in, I feel like there's a visceral quality to the story that I didn't see in the '80s version, a rawness that I think is there in the book, that I certainly felt, that I'm really interested in diving into. And, luckily, I think everybody else involved feels the same way, that this is going to be … not only will it have the effects and you're going to get to see all the stuff Charlie can do, which is fun, and cool, and exciting, but if we do it right, it's not so much as dark as The Vigil, but you should come out of it emotionally. If you do it right, it's going to really hit that way."

"The screenplay is by Scott Teems who wrote the upcoming Halloween Kills, it's an amazing script. It has everything you would want; people's heads catching fire and their faces melting off, and a dad and daughter on the run trying to survive being chased in this heightened tense experience."

Rainbird Cast In New Firestarter Movie
Posted: February 11, 2021, 10:35:29
The remake of Firestarter if moving along.

Michael Greyeyes has been cast as Rainbird and the project is currently in the works from Universal Pictures, Blumhouse Productions and Weed Road Pictures.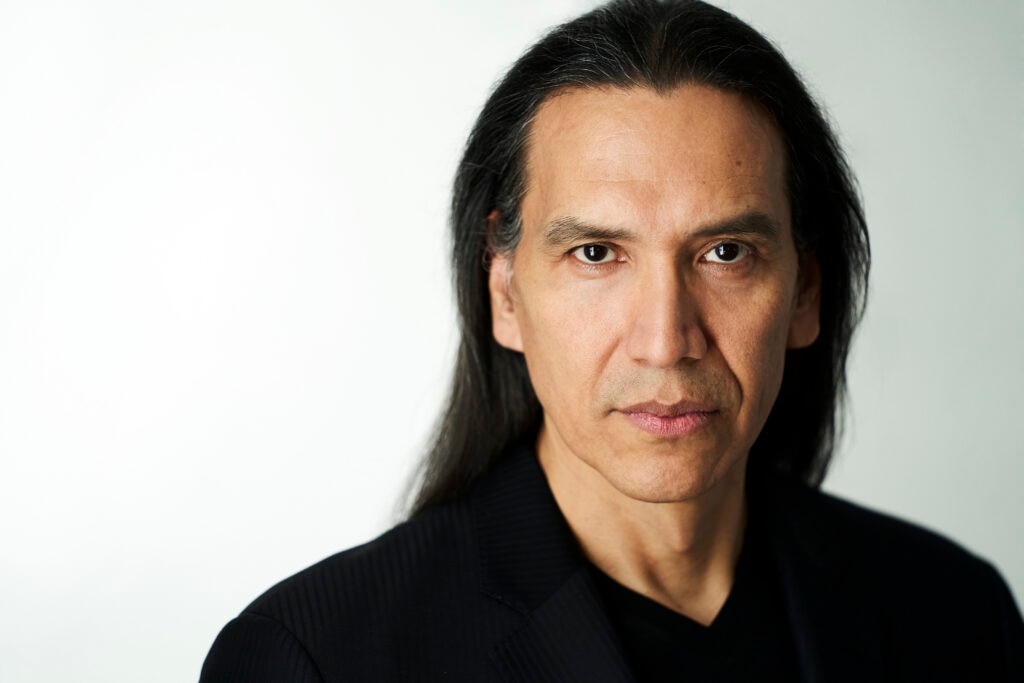 What do you say? Do you want a new Firestarter movie?
Zac Efron Is Andy McGee In Firestarter
Posted: September 30, 2020, 08:24:52
Today Collider reports that Zac Efron has signed on to star in the remake of Firestarter from Universal, Blumhouse and Weed Road. Efron will play the Charlie's father, Andy McGee.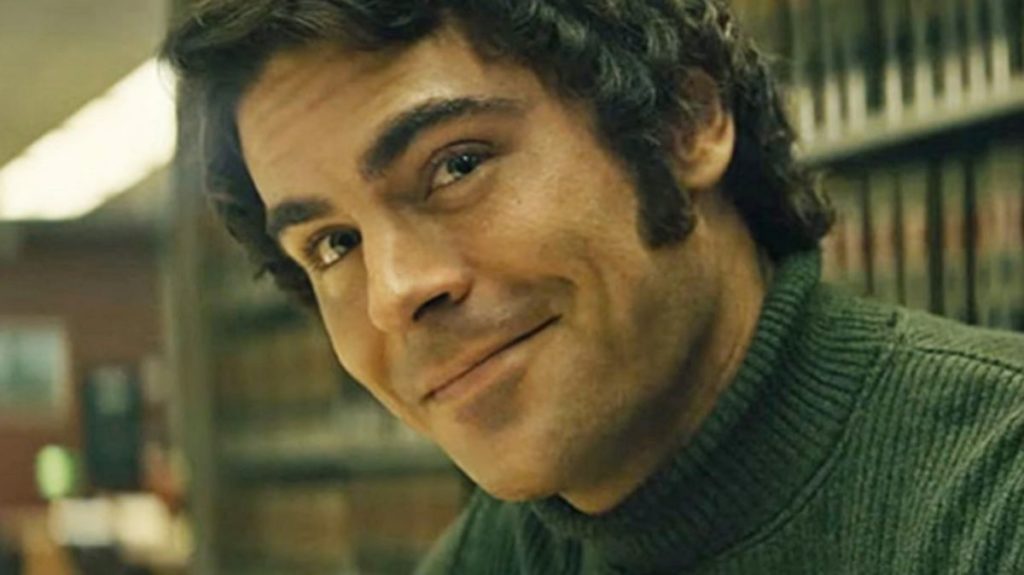 Keith Thomas will direct from a script by Scott Teems, Jason Blum is producing alongside Akiva Goldsman and his Weed Road banner, while Martha De Laurentiis will executive produce alongside Teems, having served as an associate producer on the original 1984 movie.

Firestarter Remake Filming This Year?
Posted: August 4, 2020, 11:00:12
Keith Thomas talks about his upcoming movie version of Firestarter that he hopes to film later this year:

"When Jason [Blum] pitched it to me it was exciting, as that's one of my favourite Stephen King novels, and whilst I really like the 1980's film, I felt we could do something new," Thomas told the site, adding that King himself has read the script and approved him as director.

He continued, "The screenplay is by Scott Teems who wrote the upcoming Halloween Kills, it's an amazing script. It has everything you would want, people's heads catching fire and their faces melting off, and a dad and daughter on the run trying to survive being chased in this heightened tense experience. We are hoping to film it this year, and it will be a lot of fun."

Source: Bloody Disqusting.
Update On Firestarter Remake
Posted: April 20, 2020, 07:54:22
Scott Teems talked about the Firestarter remake with Movie Web

"I'm still the writer. We just got a new director named Keith Thomas and he made a great film called The Vigil coming up this year, and Universal and Blumhouse, they want to make Firestarter. It has always been an important project to them. I think we're making active steps toward that happening this year. You know, the industry shut down notwithstanding, and that may change things, but right now, I'm really hopeful that it might happen this year."

Thanks to Ami Sandler.
Director For Firestarter Remake Found
Posted: December 17, 2019, 16:33:31
Collider reports that Keith Thomas has been tapped to direct a remake of Firestarter for Universal, Blumhouse and Akiva Goldsman's Weed Road banner. Scott Teems is adapting King's book and Jason Blum and Oscar winner Goldsman will produce.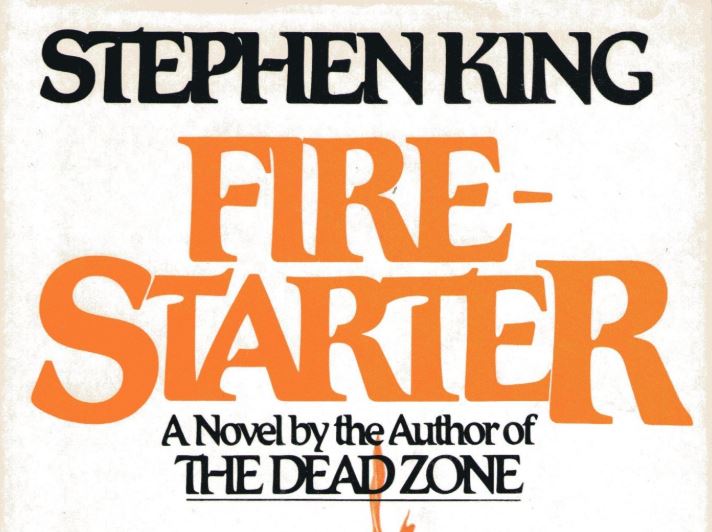 Fatih Akin To Direct Firestarter
Posted: June 29, 2018, 11:08:57
The Hollywood Reporter reports that Fatih Akin will direct the remake of Firestarter.

Fatih Akin — the German director behind last year's Golden Globe winner In the Fade — will direct Firestarter for Universal and Blumhouse.

The 1980 Stephen King book will be adapted by Scott Teems andJason Blum and Akiva Goldsman will produce, with Martha de Laurentiis, who was an associate producer on the 1984 movie, set to executive produce.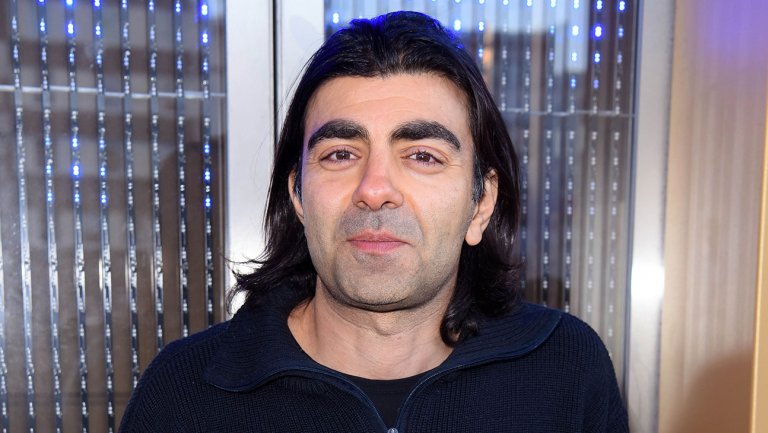 The End For The Children Of The Corn?
Posted: August 31, 2017, 07:15:44
Bloody Disgusting reports that King will have regained full rights to his stories The Dead Zone, Cujo, Creepshow, Children of the Corn, Cat's Eye and Firestarter next September.

If this means there will be no more Children of the Corn movies we can only speculate but my guess is that it won't. Also they will need to speed up the work in the remake of Firestarter and Cujo if they are going to make it in time. It's probably better that they don't though...

Thanks to Lou Sytsma.
Firestarter Remake Announced
Posted: April 28, 2017, 11:18:54
The fire will burn again. Jason Blum and Akiva Goldsman will do a remake of King's Firestarter.


After the opening night screening at the Overlook Film Festival tonight, Akiva Goldsman and Jason Blum announced that they would be teaming up once again to bring Stephen King's classic pyrokinetic tale back to the big screen.

Scott Teems (Rectify) will co-write the new adaptation with the Academy Award-winning Goldsman. Blum will produce under Blumhouse, and Martha de Laurentiis, an associate produce from the original, will executive produce.

Thanks to Anders Jakobson
Lester talks Firestarter
Posted: January 11, 2011, 09:57:09

Mark L. Lester recently talked about Firestarter:



On Firestarter:

"Originally John Carpenter was gonna direct that," Lester reveals. "There was a script that was written, I forget who wrote it. Then the budget was way out of line, like $15 million. And the script had no relationship to the book whatsoever. They didn't want to shoot it for that amount of money so Dino de Laurentiis came to me and said, 'I read the book. Can you make a treatment out of this?' So I brought in Stanley Mann, who I knew, and when we wrote the treatment, we styled [it after] the book exactly scene for scene. We gave it Dino De Laurentiis, and he said, 'Well this just follows the book exactly…' Well, yeah, of course! You paid a million dollars for the book, I said, 'Why aren't you following the book? That's why this thing can't get made yet. We'll just shoot the book.' And he says, 'Okaaaaay…' So within three weeks the script was written, and we had a green light from Universal to make the film just off the script, which was identical to the book."

Lester confirms that Firestarter has been his most difficult film to date. "That was all practical [effects]. The fireballs you see ... that's not CGI. Back then, we actually created fireballs that could fly through the air – they were on a wire and could crash into buildings. We had people on fire that were on trampolines that had to flip through the air. It was very dangerous. All the effects were done right on the set – it was a pretty intense thing to do then…" Lester also notes that the film's epic "farm attack" scene took an entire week to film.



Read the entire interview here.
Time to light the fires again
Posted: December 14, 2010, 13:21:11
More remakes...


Universal is looking to reignite the "Firestarter" flame.

The studio and Dino De Laurentiis Co. have teamed to reboot the 1984 horror pic, with Mark L. Smith onboard to pen the script.

Although there were no sequels to the original feature, based on the Stephen King tome, the studio aims to turn the reboot into a franchise property.

The 1984 pic starred Drew Barrymore as a girl able to start fires at will. It grossed $17 million at the domestic B.O. and was also produced through U and De Laurentiis' Co.

Plot details for the reboot are being kept under wraps. It's expected to be loosely based on the original King book, but the main character is to be reinvented with a little more edge.

De Laurentiis Co. chairman Martha De Laurentiis and prexy of production Lorenzo De Maio will produce through the De Laurentiis Co. along with Steven Schneider through his Room 101 banner.

"We see this as a unique, character-driven thriller with a supernatural edge, based on a timeless concept and enhanced by recent visual effects advances," Martha De Laurentiis said.

Deal for "Firestarter" extends the longstanding relationship between U and De Laurentiis Co. The reboot was among the last projects the prolific Dino De Laurentiis worked on before his death in November at age 91.

"'Firestarter' has a great mythology and with Martha and Lorenzo's vision we believe the franchise can be extended in a new and exciting direction," said Debbie Liebling, U's prexy of production.

De Laurentiis Co. has a slew of projects in various stages of development, including a reboot of the cult classic "Barbarella," a remake of another King adaptation, "Maximum Overdrive" and a new spin on 1980s TV actioner "MacGyver."

Smith is now working on the "Firestarter" script. U hopes to get the pic into production next year, but has yet to take the project out to directors.

Besides the 1984 pic, cabler Syfy fielded a telepic in 2002 dubbed "Firestarter 2: Rekindled."

Thanks to Bev Vincent