NEWS 2000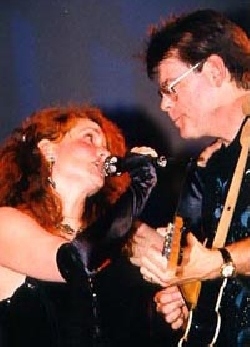 September 28
More info about prices and what they include can be found at Rosandras page.
September 15
Here are the dates and times for the upcoming concerts with
The Rock Bottom Remainders
Tuesday, November 14, 2000 @ 7 p.m.
The Gothic Theater located @ 3263 South Broadway, Englewood, CO
Thursday, November 16, 2000 @ 7 p.m.
The Roxy located @ 279 Tremont St., Boston, MA
Friday, November 17, 2000 @ 8 p.m.
The Platinum Club is located @ 915 F St. NW, Washington, DC
The info is from Rosandra
King page
!
August 31
In an interview don't by Keving Quigley from
Charnel House
Kathi Goldmark tells him that King is planning to join them for all 3 performances.
"As far as I know, Steve plans to make all three dates. We've all got our fingers crossed; it's just not the same without him, and his bandmates probably miss him even more than his fans in the audience do, when he can't make a show."
She also denies any knowledge about a new book. When Kev asked her what's up whit this new book she replied;
"Where did you hear that? As far as I know, there are no plans for a second collaborative book."
I guess it was the reporters that got it wrong...again.
Read the whole interview
here
.
August 25
Here is some news from an article that is available online:
"And if that weren't enough, The Hollywood Reporter says the group is planning to write a new book about their rock n' roll misadventures."
August 24
In a mail to
Lilja's Library
Kathi Goldmark confirms that King plans to join them on the whole tour. Great News!
Roger McGuinn, founder of the Byrds, also comfirms that he will join the band this fall for three concerts.
Again, thanks to Bob Ireland for the info!
August 22
Now Kathi Goldmark confirms that King plans to join
The Rock Bottom Remainders
when they play at the
930 Club
in Washington, DC on November 16.
Great news. I will have a review of the concert here shortly after the 16:th.
Here are dates and venues where you can see Rock Bottom Remainders this Fall (it's not clear if King will be appearing in all places though):
November 14: Gothic Theater, Denver
November 16: The Roxy, Boston
November 17: The 930 Club, Washington DC
Thanks to Bob Ireland for the info!