REVIEW
Stephen King's Maine Haunts
Posted: November 24, 2021
George Beahm is a known name for most of us King fans. In the early days it was either him or Stephen Spignesi who had written any book about King that you could find. And Beahm is still in the game. This time he has updated his own book "Stephen King Country". He's taken new photos and expanded the text and is taking us on a journey to King's childhood country and the places that are the inspiration to numerous books by King.
The new book has the title "Stephen King's Maine Haunts" and it's the perfect book for every fan that wants to know more about the story behind the story. He visits the train tracks that became the tracks in "The Body", the diner that was the inspiration for Al's Diner in "11/22/63" and The Standpipe that can be found in "IT", just to name a few. We also get to see where King went to school, where he worked and where he lived as a kid.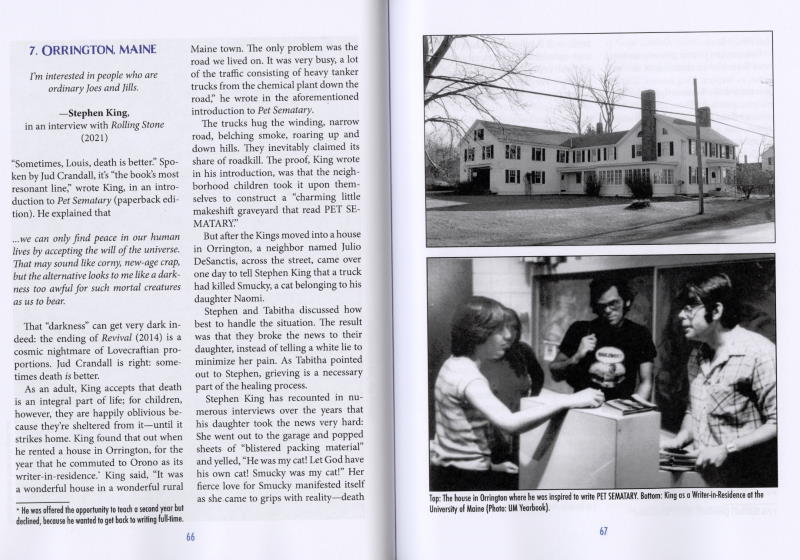 The photos and the accompanying text give a good idea as to how King came up with many of his stories and that is very interesting. It shows you how he got many of his ideas and proves that what King says is true; "Write about what you know".
I enjoyed "Stephen King's Maine Haunts" and it's a new angle on King's stories and how parts of them came to be and it's interesting to look at the photos and imagine a 10-year-old Stephen walking there, not knowing that it would be part of a bestseller many years down the road.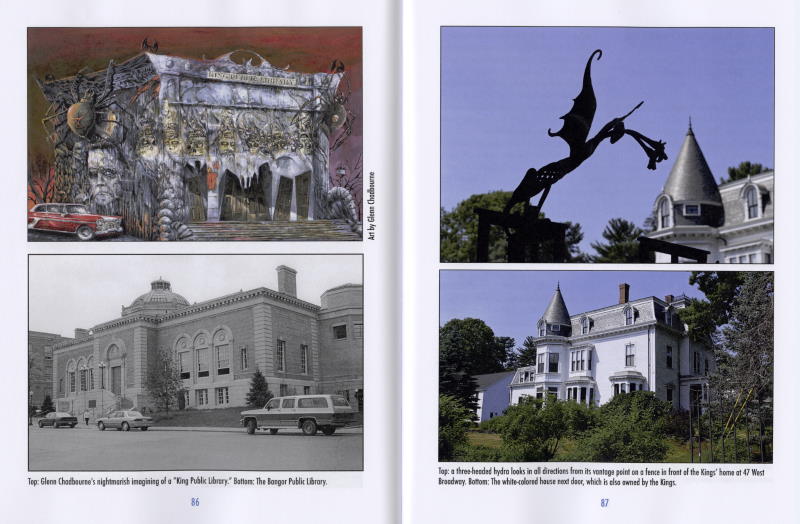 Lilja's final words about Stephen King's Maine Haunts
So, do yourself (or someone that you like) a favor and get your copy now. The book is not available in bookstores, but you can get it from
Amazon.com
($21.95) or eBay (signed by Beahm and with a letter-size (8.5 x 11-inch) print by Glenn Chadbourne done especially for the book, $24)