11.22.63 Episode 2
Posted: February 22, 2016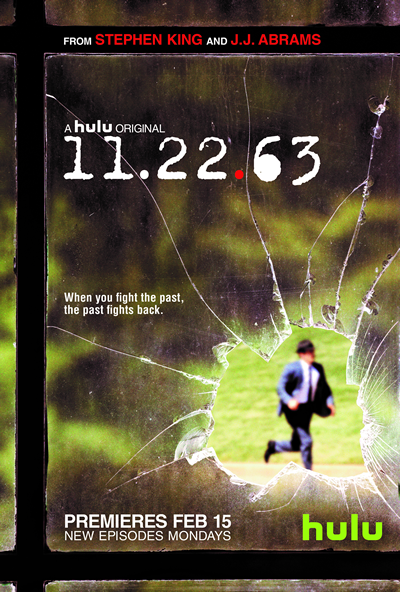 In the second episode we are introduced to a few new characters. The first is Frank Dunning who is the father of Harry Dunning. Harry is one of the students in Jake's adult class where Jake teaches them story writing. Harry's story is about how his father Frank killed his mother and two sisters while drunk one Halloween when Harry was just a boy. As Jake realize that it's the same Halloween that he is about to live in he decides to save Harry's family.
The focus of this episode is on saving Harry. The JFK assassination is still years away and Jake can focus totally on finding Frank, getting close to Frank and finally decide what he will do about Frank. It's not easy but Jake tries to resolve it in ways that don't involve having to kill Frank but no luck. In the TV version Jake interacts more directly with Frank and he actually makes things even worse and maybe, just maybe, he is part of the reason why Frank is coming for his family.
We also get to meet Bill Turcotte, a bartender who follows Jake when he sets out to kill Frank. Bill has his own reasons to hate Frank and soon Bill realizes things aren't adding up and when confronted Jake confesses that he is from the future, here to stop Frank from killing his family. Needless to say Bill doesn't believe him but the episode ends with him finding a clipping about JFK's assassination...
Both Josh Duhamel who plays Frank and George Mackay who plays Bill do a great job. Frank is a really scary character. This episode works well in setting up the relationship between Jake and Bill which will be quite different from how it is in the book…
Lilja's final words about 11.22.63 Episode 2:
The episode is as good as the pilot and so far this series really works for me. I sure hope they can keep this up for six more episodes and also turn out a great ending.