Desperation (DVD)
Posted: September 18, 2006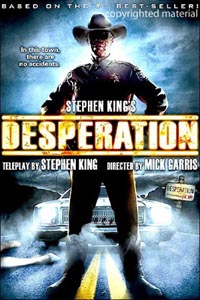 The DVD edition of
Desperation
is out. What I think of the movie itself you can read in
my review
from when it aired on TV. Here I'll focus on the extra material that's on the DVD.
Unfortunately there isn't that much extra material on it. What's here is very interesting though but I would like to get more. Earlier there where talks about a behind the scenes but it seams Lion's Gate dropped that one.
The main item here is something called "Postcards from Bangor, ME". This is short interviews with King and Garris in which they talk about the movie, different aspects of the movie vs. the book and how they transformed it from the book to the screen. These clips are very good and could easily have been 3 times as long without getting boring…probably even longer.
We also get a commentary track with Garris, Ron Perlman (who plays Collie Entragian in the movie) and producer Mark Sennet. The commentaries are very entertaining and the chemistry between Garris and Parlman is superb. They joke with each other and seams to have very fun doing this commentary. It was also the first time Parlman saw the entire movie and that gave the commentaries a nice touch.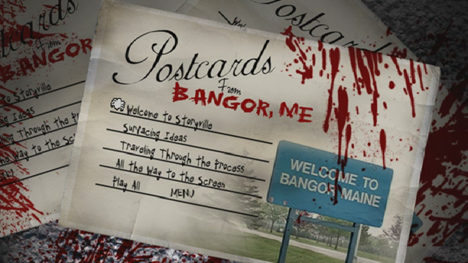 Besides this there is also a trailer for
Desperation
but that's it. Hopefully Lion's Gate will release a special edition of the movie down the line with the behind the scenes feature and even more interviews. This is a good movie and it deserves more extra material.
Lilja's final words about Desperation (DVD):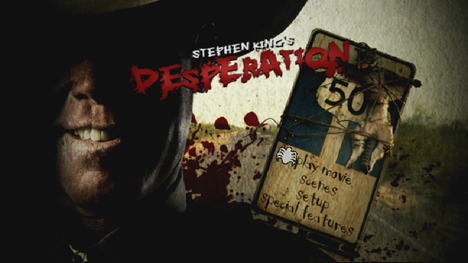 If you didn't catch it when it aired on ABC you definitely need to check out the DVD release. And even if you did check it out on TV you will need to get a copy for your collection. It's definitely worth its place there.