Posted: March 4, 2020, 08:35

_

Here is another photo from Audie Awards.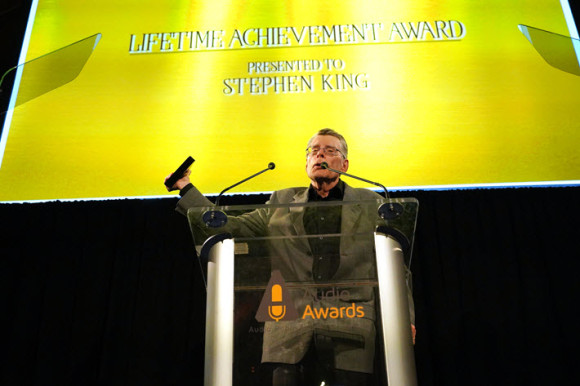 In his introduction Hill said:
Stephen King is the best damn ambassador for audiobooks anyone could ever wish or hope for. His love for the form goes back decades. I know. I was there.

And King joked when accepting the award:
it would make a hell of a murder weapon, wouldn't it?" He added: "I listen to my own books –the reason why is because you can hear everything you did right and everything you did wrong. This is the most honorable form of storytelling there is.

Stephen King was given the Audio Publishers Association's (APA) Lifetime Achievement Award by Hill and The Institute (narrated by Santino Fontana) won the Thriller and Suspense category. Hill's Full Throttle won for Best Collection.

Source: The Fire Wire.