Posted: May 12, 2013, 21:48
_

Episode 17: Lilja, Lou Try To Untangle Themselves From The Mangler - of the Lilja & Lou Podcast is now out.
Last podcast we discussed the pinnacle of King movie adaptations with The Shawshank Redemption. This time we head the other way and descend to the depths of horrible film making to discuss The Mangler.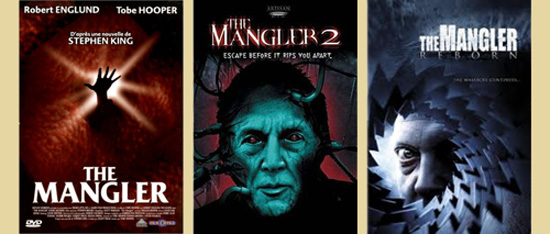 We hope you will all enjoy this episode and as usual we want to hear from you, good or bad, we want it all!




You can leave us comments, questions, topic suggestions at:


1) FaceBook - Lilja's Library
2) Twitter - @LiljaLouPodcast - please use the hashtag #LiljaLouPodcast
3) Audio Message - Speak Pipe widget on the right hand of the podcast page (send voicemail)

In this podcast:

1) 00:56 - Lilja and Lou Intro.
2) 01:31 - In The Death Room: Stephen King News
3) 13:35 -  Reviews from The Night Shift: The Mangler
4) 30:38 - Preview for next podcast and Signoff

Intro Music - Don't Fear The Reaper - Blue Oyster Cult
Outro Music - Stand By Me - Ben E. King

Listen here or on iTunes.

RSS Feed - RSS.