J.J. Abrams to put 11/22/63 on TV?
Posted: April 28, 2013, 00:07:32
King's novel 11/22/63 may become a TV series with J.J. Abrams as an executive producer several sources reports on the Internet. Abrams' Bad Robot production company and Warner Bros. TV are in talks to adapt the novel about a teacher who travels back in time and tries to prevent the assassination of John F. Kennedy.

This will probably be a TV series or miniseries, likely for cable.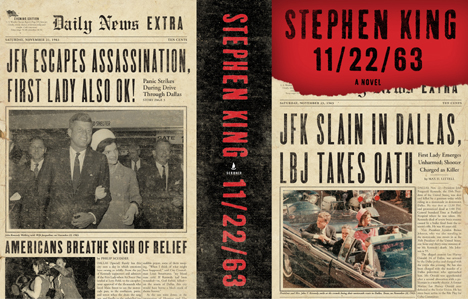 More info to come...



Thanks to Lou, Ari and Neil.