Posted: February 18, 2013, 10:17

_

Who dares enter the King's funhouse of fear? Hodder & Stoughton will publish the audio digital download of King's Joyland. Here is the press release: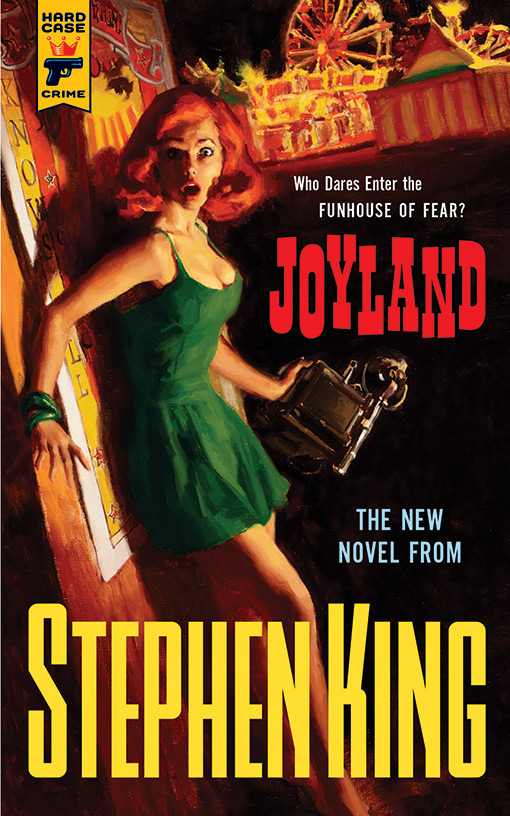 Hodder is proud to announce that they will publish the audio digital download of Stephen King's JOYLAND on June 4, 2013. US imprint, Hard Case Crime, will publish the paperback original. Rights in the audio were acquired from Chuck Verrill at Darhansoff & Verrill for British Commonwealth, excluding
Canada .

'I love crime, I love mysteries, and I love ghosts,' says Stephen King who has combined these elements into a wonderful new novel.

JOYLAND is both a whodunit noir crime novel and a haunting ghost story set in the world of an amusement park. It tells the story of the summer in which college student Devin Jones comes to work as a 'carny' in small-town North Carolina and has to confront the legacy of a vicious murder, the fate of a dying child, and the way both will change his life forever. It is also a wonderful coming-of-age novel about friendship, loss and your first heartbreak. As Devin reflects: 'That fall was the most beautiful of my life. Even forty years later I can say that. And I was never so unhappy, I can say that, too. People think first love is sweet, and never sweeter than when that first bond snaps.'

King's UK editor, Philippa Pride, says: 'JOYLAND is a beautifully written, sometimes joyous, sometimes heartrending, always gripping story, the ending of which will move you to tears as you
listen. It is part of a bumper year for Stephen King and Hodder in 2013 in both audio and print form.'

February sees publication of the mass market paperback of The Wind through the Keyhole, the new Dark Tower novel which the Guardian describes as 'a gem of a novel, enchanting and
enchanted', cinema goers viewing the highly anticipated remake of Carrie in the autumn will be racing to buy a tie-in paperback edition and audio, and readers and listeners are already queuing for September's giant hardcover, Doctor Sleep, in which King revisits the territory and characters of The Shining. Bag of Bones is due to be seen on UK television within the next year.